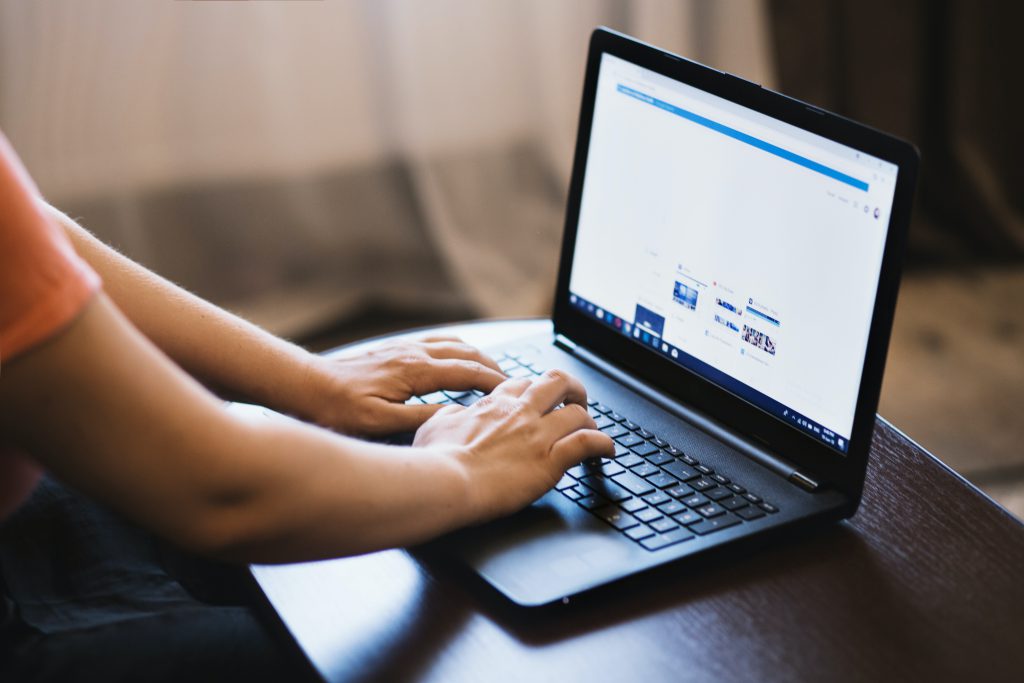 Conversion Rate Optimisation (CRO) is all about identifying ways to increase the percentage of users who perform a desired action on a website.
These desired actions can include how to drive up the number of product purchases on-site, increasing the number of times users complete a form, or increasing clicks. 
Brands should start to focus on the impact CRO could have on their site once they have established how to drive quality traffic. The idea being that once you have found a way to drive traffic through the site, you need to optimise the site around conversions to turn that traffic into revenue. 
There are various ways in which CRO can help to drive up conversions on websites. Here are some of my top tips for easy CRO wins.  
Tip number 1: Identify test ideas
We have a framework in place that enables us to analyse a website and begin to identify the right test ideas for the site. Identifying the opportunities that there are from a conversion optimisation perspective is essential to forming an understanding of what is achievable.
Our approach to identifying test ideas is centred on the awareness of the user journey that exists on a website. After establishing the user journey on the site, we can identify any potential hurdles that might be preventing users from converting at various stages in the journey. 
Having user behaviour analysis tools available is fundamental to helping businesses understand how users interact with your website. Tools such as heatmaps and click maps identify the areas on a website that users interact with most frequently. These also enable us to highlight usability issues and where users are hesitating.
Tip number 2: Have a prioritised CRO Roadmap, specific hypotheses and defined goals
Once we have identified the areas of a website that we can look to optimise to drive more conversions, we then produce a full CRO Roadmap with all test ideas mapped out.
The higher priority pages that we look to test first on a website are the ones that are most important to their desired outcome. Through this, we look to prioritise the pages that can lead to the most significant uplift.
That is why we use our CRO roadmap framework to prioritise tests to focus on achieving your main business objectives.
By prioritising the pages on a site that are the most important in terms of their desired outcomes, we can gain quick wins from CRO test activities.
Based off the initial quantitative and qualitative research produced in our initial CRO test ideation, we create specific hypotheses for each of the proposed tests.
Having these clear hypothesis means we can understand what we are testing, why we are testing it, and how we are testing it. As a result, we can interpret the results effectively to identify the key learnings.
We believe strongly that we can learn a lot from every single test. Whether a test finds a new variant that delivers an uplift in the desired conversions, or the original variant wins.
All the results from tests we perform are stored in our CRO test matrix. This enables us to identify tests that work and don't work in certain industries.
Having that enables us to come up with more reliable hypotheses for future tests for businesses operating in similar sectors.
Tip 3 – Think about testing your site navigation
One important area on a site that we look at to improve from a CRO perspective is the navigation.
That is because the menu of a site plays a major role in structuring the site for both users and crawlers. This means that site navigation directly influences every avenue of optimisation.
Navigation tests can help optimise a website to help users find the answers they are looking for before deciding to convert.
Through analysing the analytics of a website, you can identify the most viewed pages on a website and discover the pages that deliver the most in terms of conversions.
When thinking about the user, does your navigation answer their potential queries and searches? Navigational tests can help identify and determine the right structure to maximise conversions and improve user journeys.
Tip 4 – Simple content changes can improve conversion
Another important element of a website that we aim to improve from a CRO perspective is the content.
The content written on the most important pages on a site is crucial to helping to deliver the desired conversions from users.
We design various A/B tests such as call to action text within clickable buttons are as optimised as possible when it comes to driving conversions.
For example, for some sites it might be that a more direct Call to Action message will deliver a higher volume of conversions. However, for other websites it might be that more emotive text is needed to get users converting on the site.
Through our initial analysis of a website and the users, we identify what sort of content is likely to engage with the user and target market more.
You might be surprised how impactful it can be to alter a little of content on a page when it comes to generating conversions from changing sentences to bullet points through to removing or adding text.
Tip 5 – Personalise your user journey
For most sites we like to make sure that we are doing some form of user personalisation testing when it comes to CRO.
That is because the more personalised the user journey is on a site, the more likely it will be that the user is persuaded to convert.
If a site's products or services are highly customisable, then we believe that should be reflected in the user journey that the users have on your website.
For example, if you are driving traffic to a site from a specific product phrase and that user is being sent to that product page they are already invested in the product by searching for it. The sites messaging then does not need to be over salesy or impede the user from the product.
We look to ensure that where websites do provide a flexible service, we are testing ways of giving users the most personalised user journey possible.
What services do we offer?
Digital
Make your digital presence profitable. Supercharge your online paid media campaigns using our audience-first approach.

Offline
Be where your audience wants you to be. All Response Media provide full planning, delivery and optimisation to your offline campaigns.

Data & Systems
Our ARMalytics platform provides services tailored to your audience's needs. We provide full performance attribution and transparency.
FEATURED READS
Want to let us know about a CRO campaign you are planning?
Get in touch with our CRO team today and find out how we can drive business performance with our experience and expertise.