Over the past year, particularly after the tragic murder of George Floyd sparked conversations on prejudice and equality worldwide, the advertising and media industry has been rightly focused on improving its diversity in ads.
So far, most of the public conversation has been about race and gender. But, with the Paralympics bringing the topic of disability to the forefront, it's clear that disability should also be included in these important diversity conversations.
With that in mind, All Response Media explore how marketing is reacting to the world's most underrepresented minority group in 2021.
An under-represented population
With 1.3 Billion disabled people globally – disabled people represent an important and under-represented part of the population. Marketers should not be ignoring this group when aiming for engagement and public awareness. Improving representation & talking about disabilities directly, is an obvious way to create change and improve diversity for all businesses.
Looking closer to home; 22% of the total UK population & 19% of working-age adults have a disability. Shockingly, only 0.06% of advertisements in the UK featured a disabled person.
Furthermore, the range of characters with disabilities represented was not diverse and tended to include stereotypes (e.g characters with disabilities were 4.5x more likely to be depicted as 'smart' than characters without disabilities).
(Sources: UK government statistics, Campaign and Geena Davis Institute)
Things are 'slowly' changing
Over the past decade, since Channel 4 took the Paralympic broadcasting rights from a BBC who had neglected the event, there has been significant improvement in the representation of people with disabilities in the media.
Channel 4 have come even further in 2021. This year's coverage saw 1,300 hours of events on offer – almost triple the coverage of the games in 2012 (representing the growing support for, and interest in the Paralympics).
Pete Andrews, head of sport at Channel 4 said when interviewed just before the games, "This is the biggest Paralympics we have ever done. It is a huge part of the channel's identity", emphasising how representation of disability has become a crucial topic for Channel 4 and synonymous with the broadcaster's values.
Representation has moved beyond just the athletes. 70% of Channel 4's presenting team were disabled, and Paralympic specials of hit shows such as 'Come Dine with me' were designed to increase representation to a wider audience.
Brands are waking up

FACEBOOK
Facebook partnered with the International Paralympic Committee (IPC) to launch the #WeThe15 film series via Facebook Watch. The four-part docu-series supports #WeThe15, a new global human rights movement that advocates ending discrimination against people with disabilities – sharing stories from across the globe including the UK, Brazil and New Zealand. The series is available to stream via Facebook Watch on the Paralympic Games Facebook page.
Social media companies have also improved their accessibility, with Instagram adding automatic closed captions for IGTV videos late last year, instantly allowing increased access to the 5% of the world's population that have disabling hearing loss.
SAVAGE X FENTY
Advertisers are also beginning to take on a more active role – lingerie label Savage X Fenty, well known for setting a precedent for inclusivity in its casting, most recently worked with model Lyric Mariah Heard, with a visible limb disability.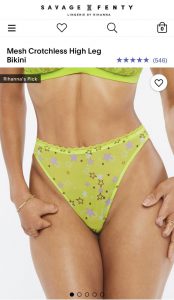 URBAN DECAY
Beauty brand Urban Decay has also done great work, working with entrepreneur (founder of clothing brand Candidly Kind) & makeup artist Grace Key, who is well known for her advocacy around Down Syndrome.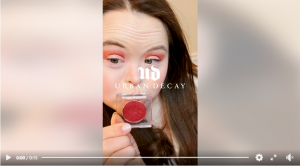 FEATURED READ: Intro to advanced TV – On Demand
FEATURED READ: Google kills expanded search ads. What's the impact?

MICROSOFT & XBOX
During Super Bowl LIII, Microsoft aired their "We all win" campaign which featured young gamers with disabilities using the Xbox adaptive controller. Not just a ploy to win over an audience, Microsoft worked with people with disabilities, the Cerebral Palsy Foundation and other organisations to make the controller as accessible as possible.
Disabled gamers were also able to test the product to give feedback on the playability. This combination of increased representation, and active inclusion by adapting products – a great example of advertisers putting their money where their mouths are, rather than simply ticking boxes.
'SMALLER' NATIONAL BRANDS
It isn't only major international brands or broadcasters that have a role to play in increasing inclusivity and representation though, smaller examples have appeared across the UK, including a high street bridal shop-front using a mannequin in a wheelchair – which many online cited as the first time they had ever seen disability portrayed in a shop window.
A great example that you don't need to be operating on a global stage to make better inclusive choices and to increase public engagement.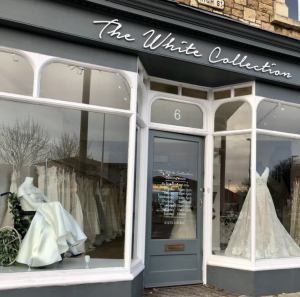 FEATURED READ: Radio set to grow 18.6% this year – explore the opportunities
FEATURED READ: Latest Consumer Magazine trends for 2021
Risk or reward?
Ultimately, the advertiser's goal is to sell products, but chasing the profit motive sets the bar high in terms of gaining viewership trust. Getting disability representation even slightly wrong can quickly lead to public scrutiny.
Some brands have hugely failed in this area, with juice brand Zuma representing a wheelchair user as the epitome of 'lazy' in a highly offensive advertisement. The ad played into stereotypes leveled at disabled people, including that their disability is attributable to poor lifestyle choices, or that they are simply lazy.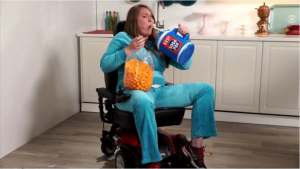 It was swiftly taken offline after backlash – but not before racking up 300K views and likely, rightly, permanently damaging brand image. Most brands can avoid this kind of risk with some basic representation consideration.
However, get it right, and your brand can play a small role in the essential job of increasing diverse representation, inclusivity, challenging stereotypes and de-stigmatising disabilities.
Getting involved in representation correctly could also cut through the noise, resonating with direct and in-direct buyers who are disabled, as well as increasing brand perception and engagement.
All Response Media viewpoint
All Response Media is an agency focused on improving equality, diversity and inclusivity. With the establishment of our ED&I forum last year, we work to continue conversations within the agency, improve representation and champion diversity.
We help encourage our clients, such as LinkedIn, to plan and place campaigns which ensure that the brand remains as inclusive as possible.
LinkedIn's latest #Conversationsforchange campaign comes as part of a wider push to increase awareness around bringing authenticity to the workplace, shining a spotlight on the people driving change across under-represented communities including mental health, the future of work, gender equality, racial equality, LGBTQ+ equality, disabled professionals, sustainability, and overcoming unemployment/career setbacks.
It's clear that the advertising industry has come a long way in improving the representation of people with disabilities over the past decade, and that in 2021 things are further improving – but it's also clear that there is a long way to go. Whilst diversity champions like Channel 4 have made significant improvements, <1% of advertisements feature a disabled person – a significant and tangible under-representation.
Many disability rights groups also point out that people with invisible disabilities, chronic illnesses, or neurodivergence also remain heavily under-represented, leading to a lack of understanding for these conditions. Examples of brands who are doing their part to further disabled representation vary from large multi-national advertisers to small high-street stores – making clear that everybody has a role to play.
From a media and commercial perspective, particularly for direct-response brands, ensuring broad appeal for your full target audience is essential and excluding 22% of the population from the consumer you represent is not the best way to do this.
Brands can hugely benefit from increasing representation and should do so, with proper caution and consultation, to deliver better business outcomes whilst furthering an essential cause.
Contact us to see how we can diversify your campaigns and create a tailored media planning and buying plan to achieve your business goals.