With 1.8 billion users at the end of 2022, TikTok has risen to be one of the largest and most well used social media platforms in the market.
49% of Tiktok users are under the age of 25, indicating a huge following within GenZ and how they interact with the app which in itself is an important stat for any brand. With a further 28% of users between the ages of 25-34, it's interesting to know that 87% of this demographic bought or ordered goods or services online in 2022.
So as the under 25 age group matures and continues spending online, this would equate to 77% of TikTok users being the main purchase group online in the coming years. This stat in itself is why it is so important to understand how TikTok plays a role in the online purchase journey.
Already in 2022, a senior vice president of search at Google noted that 40 percent of young internet users are regularly turning to TikTok or Instagram for search, and it's not just videos of dance routines – but an accessible way for any internet user to search for topics of interest and gain information from brands, influencers and friends.
Tiktok even knows this and created a 60 second ad: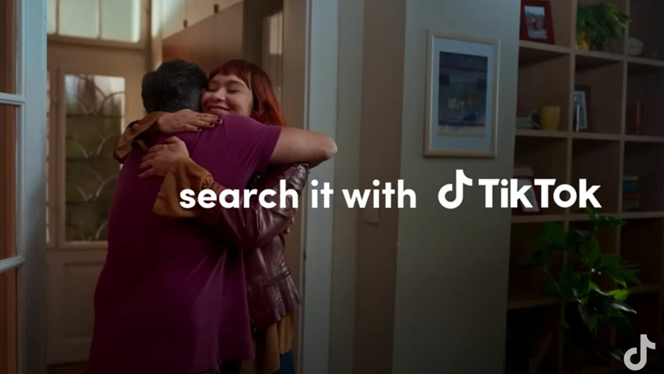 According to Ofcom, the younger generation are using social apps such as Instagram, YouTube and Tiktok as the most popular news sources, which when the average teenager is spending seven hours on their phone per day does not come as a surprise.
Although Tiktok usage continues to increase, the trend is more focused on informational queries such as restaurant recommendations, beauty hacks, travel tips and product reviews with users preferring video format to historic blog posts or news articles.
This is certainly how TikTok differs from Google in which when you search you are either presented with brands which pay Google for Ad Space or sites which have mastered their SEO approach.
TikTok as a platform is built for the user and what matters the most is how relevant the content is to the search. Recommended searches are often shown from users who have searched for similar content themselves.
According to several media interviews held with users, Gen Z audiences find information on TikTok to be more personalised – and thus more "real" and valuable – than a search result on Google.
But will TikTok ever replace Google?
In my opinion it won't, it will just become further intertwined within the wider consideration and purchase journey for users.
For me, TikTok finds a good spot within the Messy Middle of Search and I would call it more of a Social Search Engine: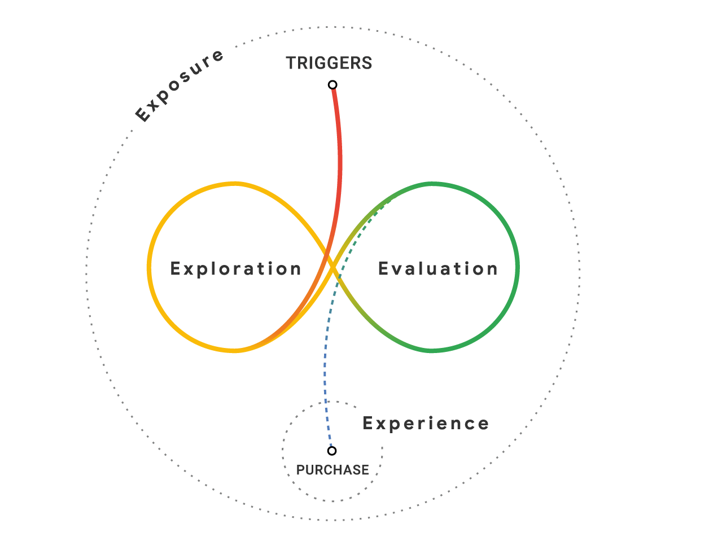 I see TikTok within the exploration and evaluation stage where purchase will still come via interaction with Google or direct to a brand, however, TikTok commerce is growing, with 33% of users buying through the app.
Google still has the advantage of easier product and price comparison than within the TikTok app but it will certainly help with the initial brand engagement.
TikTok has leaned into becoming a venue for finding information, with the app aiming to keep users interacting with videos rather than leaving, so you aren't really clicking on anything that would lead you out of the app.
What's next for TikTok?
The app is testing a feature that identifies keywords in comments and links to search results for them. Whilst in Southeast Asia, it is also testing a feed with local content, so people can find businesses and events near them. This will certainly continue its battle with Google and time will tell how much market share it could take.
As a brand, TikTok could be an avenue to investigate and their insights section is a great place to start.
For any advice on advertising on TikTok or getting your TikTok SEO strategy in place, contact one of our team today.
FEATURED READS
Get in touch with our SEO team
Find out how we can combine digital and data science expertise to give you the unfair competitive advantage.
ALL RESPONSE MEDIA SERVICES