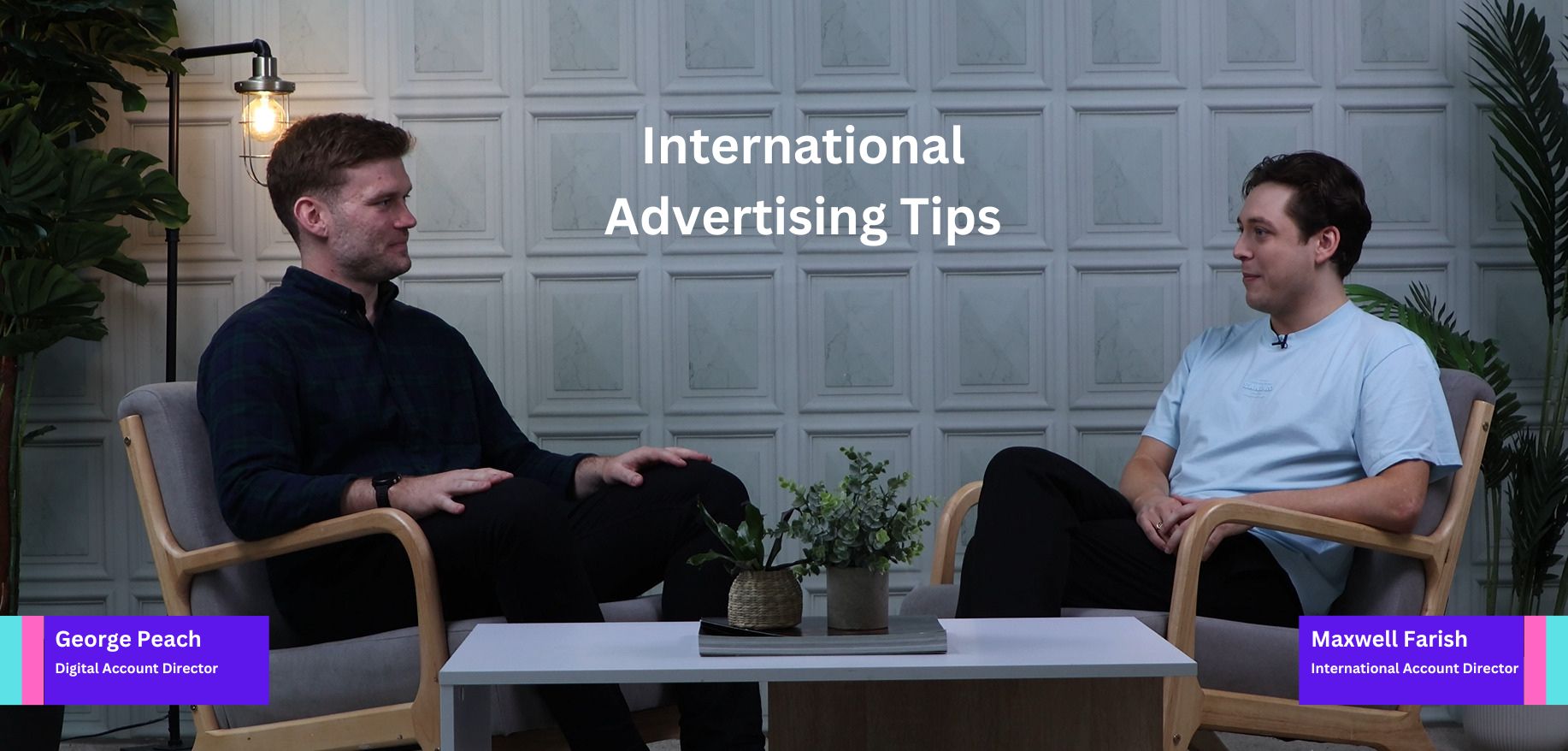 Investing internationally means advertisers have to be aware of the local nuances of the countries they're advertising in. But they need to be aware of more than that.
In our latest episode, we discuss the intricacies of international advertising and expanding into new markets. We explore the challenges and considerations when moving from the UK to global markets, emphasising the importance of media selection, language consistency, and understanding cultural nuances. The episode covers key platforms like Meta, Google Ads, and TikTok, as well as market-specific media owners such as Daily Motion and Deezer in France. Alongside that, we look at the significance of complying with diverse legislations like GDPR in the EU and CCPA in California.
Finally, we explore audience preferences, emphasising the need for consistent language across all media aspects and the importance of adapting to different market behaviours and purchase preferences. If you're a brand looking to advertise internationally – watch the full episode below.
Get in touch with our digital team today
Find out how we can combine digital, TV and data science expertise to get the most out of your advertising budget.
FEATURED READS
See our services
Digital
Make your digital presence profitable. Supercharge your online paid media campaigns using our audience-first approach.

Offline
Be where your audience wants you to be. All Response Media provide full planning, delivery and optimisation to your offline campaigns.

Data & Systems
Our ARMalytics platform provides services tailored to your audience's needs. We provide full performance attribution and transparency.