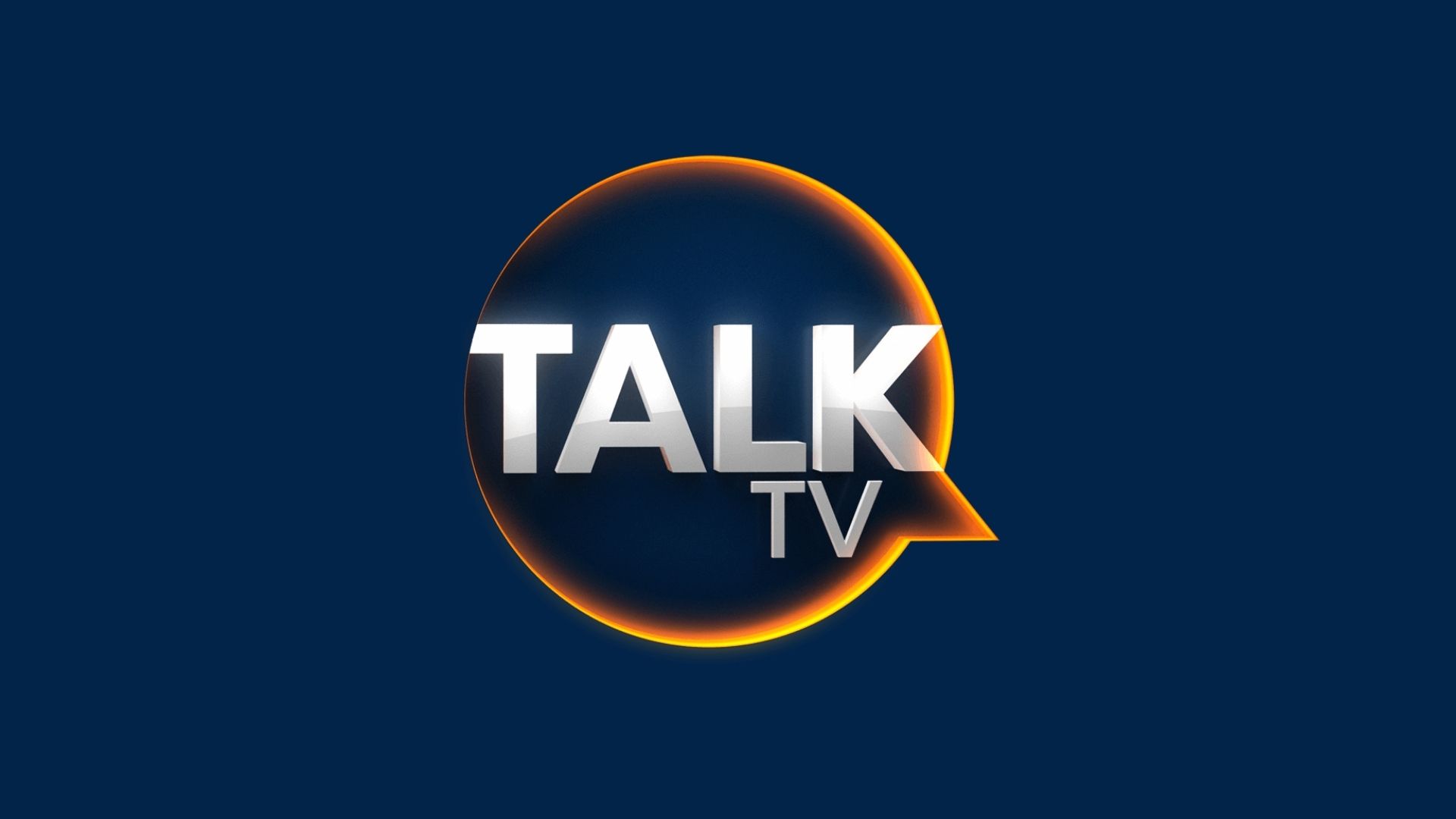 TalkTV launched its primetime programming at 7pm on Monday 25th April. The channel, owned and operated by Rupert Murdoch, is now available 24/7 in the UK, US and Australia.
Monday's launch consisted of three primetime programmes led by Tom Newton Dunn at 7pm, Piers Morgan at 8pm and Sharon Osbourne at 9pm. Overnight viewing figures do however show that most viewers were tuning in for Piers Morgan's 8pm appearance (see charts further below), which was the presenter's first show since he left Good Morning Britain last year.
What can viewers expect from the channel?
The channel proposes a fresh take on current affairs from the journalists and broadcasters within News UK's existing brands, including talkSPORT, talkRADIO, Times Radio, Virgin Radio, The Sun, The Times and The Sunday Times. Televised content from these brands is expected to vary from sports and entertainment, to debates, documentaries and hourly news bulletins.
UK viewers have access through linear TV via Sky (526), Virgin Media (627), Freeview (237) and Freesat (217), as well as through streaming platforms including Amazon Fire TV and Apple TV. The channel is also launching on Sky Glass in the coming months.
What is the response so far?
Undoubtedly, TalkTV will be a rival to the right-wing GB News channel that launched in 2021 to controversy amongst advertisers and the British media. Brands and agencies boycotted GB News over concerns of their political content, which does beg the question, will TalkTV receive the same response?

The channel has launched to mixed reviews so far, with The Guardian stating that it's "much slicker than GB News, but far less resourced and rigorous than Sky News." Many critics agreed that the launch of TalkTV was more assured than that of GB News, which was beset with technical issues in its early weeks and has since lost several high-profile presenters (BBC).
Unsurprisingly, following his exit from ITV last year, most reviews focused on Morgan's TV return and his launch interview with former US president Donald Trump. The Telegraph said TalkTV got off to an "impressive start", but the Independent described the interview as a "toe-curling embarrassment".
But how was this reflected in the channel's ratings and impacts?

An hour by hour run down:
Overnight TVRs recorded on TalkTV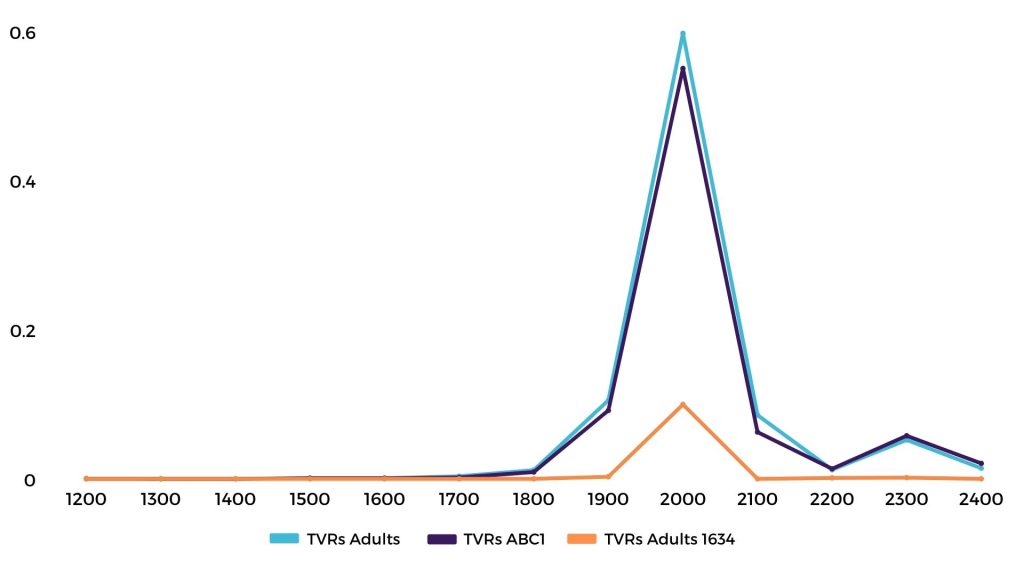 TVRs slowly picked up around 1800 during Jeremy Kyle's drivetime show.
More people tuned in at 1900 for The News Deck with Tom Newton Dunn – TVR average of 0.11 for ADs.
TVRs peaked at 0.598 for ADs at 2000 when Piers Morgan Uncensored began.
TVRs dropped significantly once the Piers Morgan show had finished, and The Talk with Sharon Osbourne started.
Very few AD1634s tuned in throughout the day, peaking at 0.01 TVRs (14 Impacts) during Piers Morgan Uncensored.
Overnight TVRs recorded on Piers Morgan Uncensored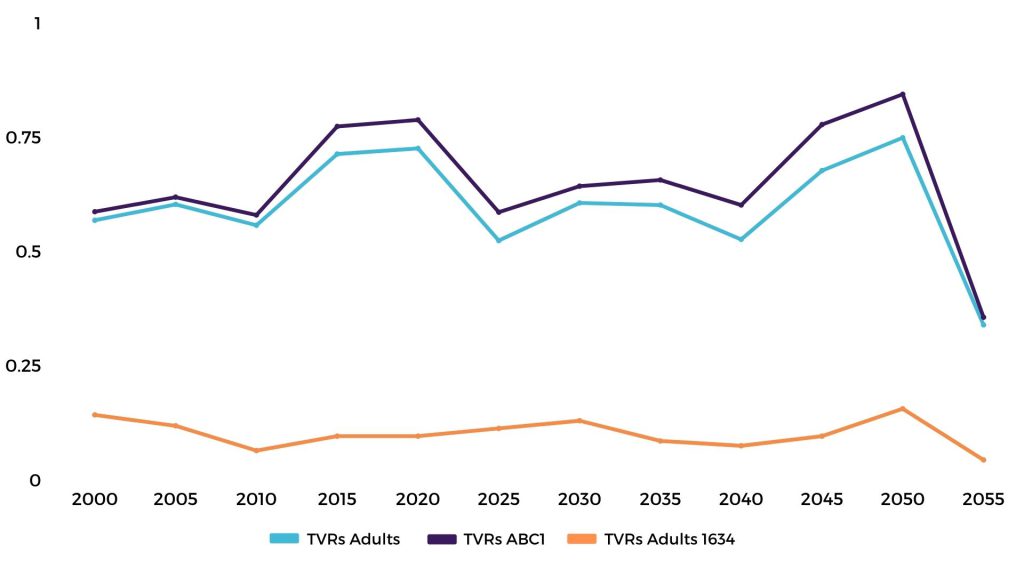 The show saw an average of 0.598 TVRs for ADS, 0.650 for ABC1 ADS and 0.010 for AD1634s, with average impacts of 307 for ADs, 195 for ABC1 ADS and 14 for AD1634s.
Nearly 400,000 viewers tuned in between 2000 and 2055.
Overnight Impacts recorded on Piers Morgan Uncensored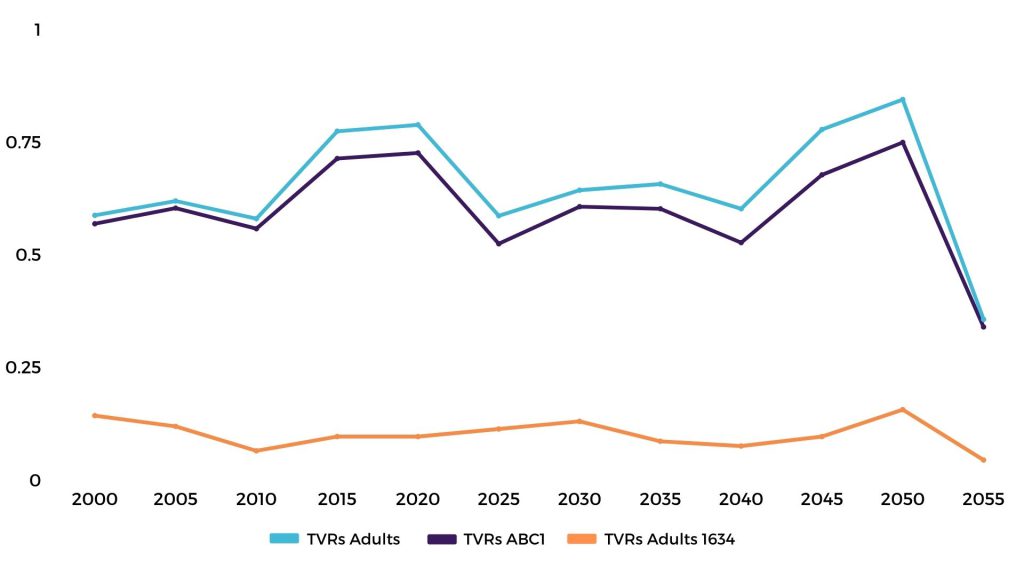 Overnight TVRs recorded across News channels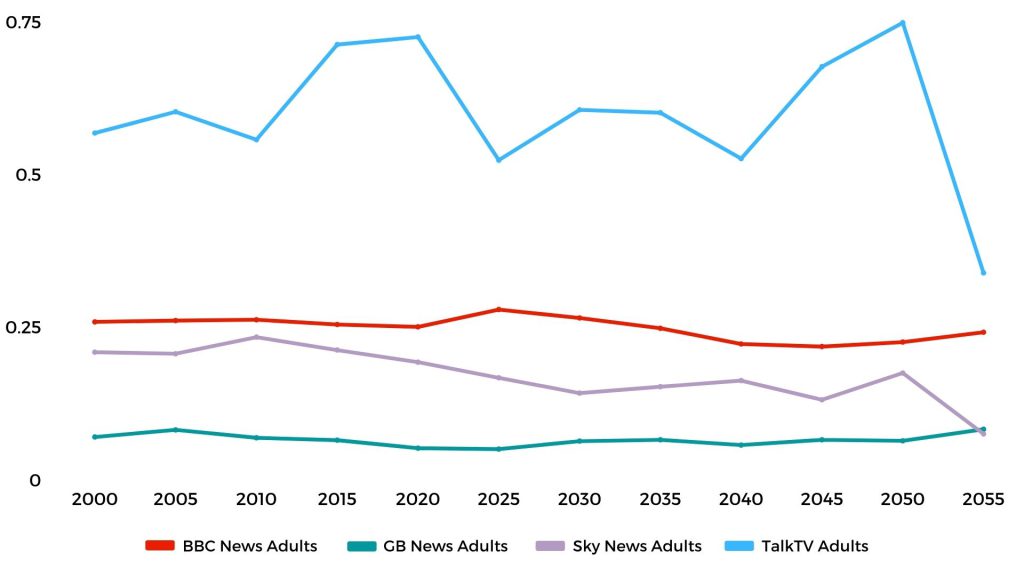 Morgan's Uncensored brought in the highest ratings, beating both Sky News and BBC News channels combined during the same timeslot.
All Response Media viewpoint
The launch of TalkTV appears to have created considerably less furore than the GB News launch of last summer, when advertisers appearing on the channel were targeted by the likes of Stop Funding Hate in an organised boycott. Unlike that launch, Sky Media proactively asked advertisers if they wanted to run on the new channel.
Judging by the volume of different advertisers that did appear on TalkTV, marketers are taking a cautionary approach – 26 different advertisers on launch day, 40 different advertisers on 26th April. In comparison, Sky News carried 174 different brands on 18th April 2022.
As has been well promoted, Piers Morgan has been brought in as the flagship anchor. Love him or loathe him, he was his usual bullish self, but it felt at times quite awkward without other co-presenters to bounce.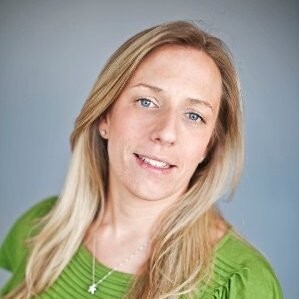 From an advertisers' perspective, Piers Morgan's show generated higher ratings than either the BBC or Sky News channels did, but whether that advantage can be maintained once the intrigue element fades away, will remain to be seen.
Aldona Cornish
Director
FEATURED READS