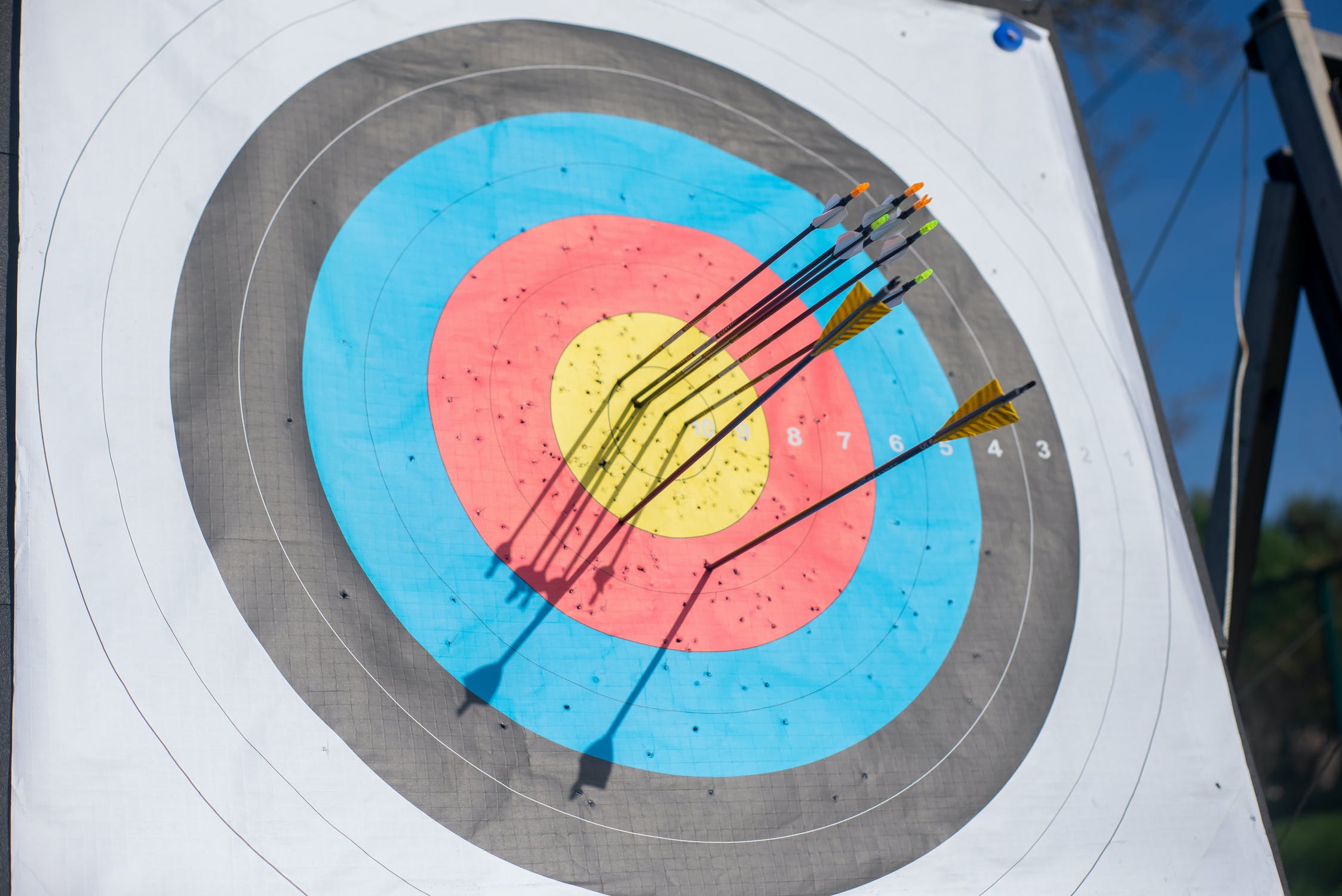 Marketing effectiveness, broadly speaking, is the measurement of how successful a strategy has been in meeting short-term and/or long-term commercial goals. When looking at the success of a marketing strategy, often brands consider return on investment in the short-term, and metrics like share of market to benchmark the success of long-term growth initiatives.
Relentless development of online advertising opportunities, and the significant disruption to traditional models that digital technology has enabled over the years, means that the media market has evolved more over the last 15 years than in the 150 before that. The question is, how have marketers reacted to the change, and what has been most successful?
Sales activation vs brand building
Online transactions for goods and services have enabled advertisers to attribute a greater percentage of sales to their advertising investment. This has had the effect of driving a wedge between the worlds of brand building and direct response (sales activation).
Businesses that would have previously invested in brand building campaigns were now being asked to justify a more immediate return on investment, pushing senior marketers to shift budgets into online advertising channels.
The Media in Focus report (Binet & Field, 2017) looks at the impact of this, by analysing campaigns with short and long-term goals against several business metrics since the mid-1990s.
According to Binet and Field, the power of advertising lies within those longer-term impact campaigns where growth can be more steady YoY. Binet and Field interpret the data to support the conclusion that the effect of direct response campaigns can fade quickly, leaving brands in a similar position to where they started. Whereas long-term brand building campaigns are less profitable for around 6 months, but then begin to outperform because of increased funnel metrics such as awareness and consideration.
FEATURED READS
What does our experience show?
Binet and Field believe that campaigns with short-term metrics are ruining the long-term effectiveness of the brand.
Here's why this is not the case:
All Response Media has successfully scaled scores of businesses from initial investments of £30k to tens of millions, by measuring the immediate actions following exposure to traditional media.

Our data, and client experience, shows that you can build a brand by building its customer base. Arguably the most impactful way to create a long-lasting memory of a brand, is to get somebody to purchase from it.

Most advertisers in the UK do not have the budget to invest in sales which might occur in the future; they need to invest in sales which will deliver today.

Of the 15,113 advertisers that invested more than £10k on advertising in the UK in 2021, only 1,393 spent more than £1m which equates to 92%.

In our experience, depending on your sector, it's possible to spend around £4m per year with direct response as a goal, and sometimes up to £15M+ in very responsive categories.
What really drives results?
Ease of purchase (Physical availability)
No matter how much people say they prefer a brand, consumers will almost always make a choice based on what is easily available and fulfills their need at the time that they want it, for an acceptable cost. Whilst being well-known as a brand can help to influence choice, if the brand isn't easily available, then it's unlikely to get sought out, if the effort outweighs the benefit.
Here you can clearly see the benefit of the combination of TV advertising driving people's need, whilst PPC makes your brand easy to find and purchase.
Another example is Amazon Prime, which influences people to purchase many unknown brands simply because they can buy with one click and benefit from free overnight delivery.
People are inherently lazy and will look for the quickest route of least resistance in most purchasing environments. For more on this, read Daniel Kahneman and his work on 'Cognitive Misers'.
FEATURED READS
Long-term influence from brand-building (Mental availability)
Brand-building is essentially investing in the potential to influence a consumer in the future. If somebody is familiar with a business and trusts a brand, they may be more likely to choose their product over another, but this takes time, and is subject to interference from the point above. If other products can be positioned by advertising, to divert people away from their branded choice, then in many circumstances, the more direct approach can win.
For this reason, omnipresence can be a powerful tool. This is supported by Byron Sharp, and his work "How Brands Grow" whereby he advocates advertising to all category buyers as consistently as you can, rather than pulsing budgets, which would be the advice of a brand building advocate.
In essence what Sharp is saying, is that being present at a low level, is more important than being very noticeable for a few months and quiet for the rest. People forget advertising depressingly quickly, which means that an always on, direct approach, often has the biggest impact in terms of driving a commercial return.
TV advertising
TV advertising remains the most effective driver of return on investment for businesses, in the UK and across the world. According to Thinkbox (2020):
In France, on average a TV campaign achieves sales revenues (ROI) €4.9 per €1 invested.
In Italy, TV generates almost three times the brand recall of Web ads (60% vs 18%).
In the US, TV delivered the highest ROI of all media for every dollar spent at $14.34.
In France, the traffic of an advertiser's website during a TV campaign increases by 61%.
TV is the media which generates the highest brand equity in Mexico, contributing a 28% share of contribution.

Research by Thinkbox (2020) shows that investing in TV can increase effectiveness of a campaign by around 40%. Between 1980 and 1996, adding TV to a marketing campaign increased the large business effects achieved by 12% on average. This increased again to 40% during 2008-2016 because of the effect of paid search and online purchasing, and the growth of social media as a marketplace to convert customers (Media in Focus, 2017).
The impact of online
Research by the IPA revealed that the most effective advertising campaigns used both TV and online media. This is supported by Thinkbox's 'Demand Generation' (2019) study, which found that TV made other media "work harder" by boosting the performance of the channels used in a campaign by up to 54%. Their research found TV to have the highest 'multiplier effect' of other media channels, including online search and display.
We also know this from our independent data; ARMalytics shows us that TV adverts are excellent at driving search, and specifically brand search terms. This is highly advantageous because it reduces the cost-per-click charged by the search engine (almost always Google) as opposed to generic search queries which are performed by people without a prompt into market from a specific business.
This is supported by a study by Magic Numbers (a marketing data company) who looked at 10 anonymised online-born businesses using TV advertising to drive growth. They discovered that TV advertising prompted viewers to search directly for a brand, as opposed to a category. This had a significantly positive effect on click-through rates in relation to both paid and organic search.
And let's not forget that Amazon was the 12th biggest TV spender in the UK in 2021, investing £70m in TV, of a total £250m advertising budget.
Eleanor Grieve, Account Manager at All Response Media discusses the Magic Numbers study in more detail: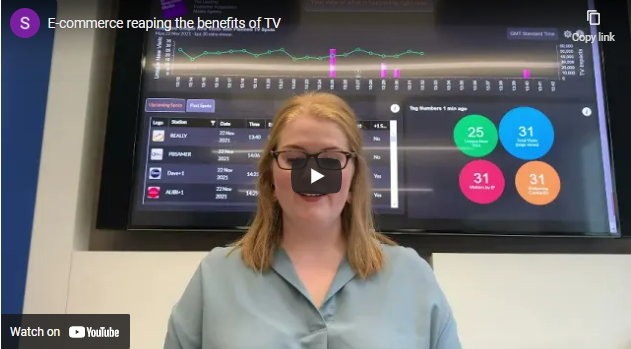 With an impressive TV creative, brands can deliver website visits for between £3 and £8 cost-per-visit. With a conversion rate of 5% online, this equates to an immediate cost per sale of £60 – £160 for visits within a 4-minute window. This means that the actual cost-per-sale could be as low as £40 or £120 within a competitive market such as insurance or finance.
TV generates new audiences who may be unaware of a product or service, expanding the audience that can be targeted or sold to. Plus, those people that search for a brand from a TV ad and click-through to the website but do not go through with a purchase, can then still be retargeted. This is a win-win for brands and advertisers.
Contact us to see how we can use our advertising capabilities to maximise sales and the overall success of your TV campaigns.