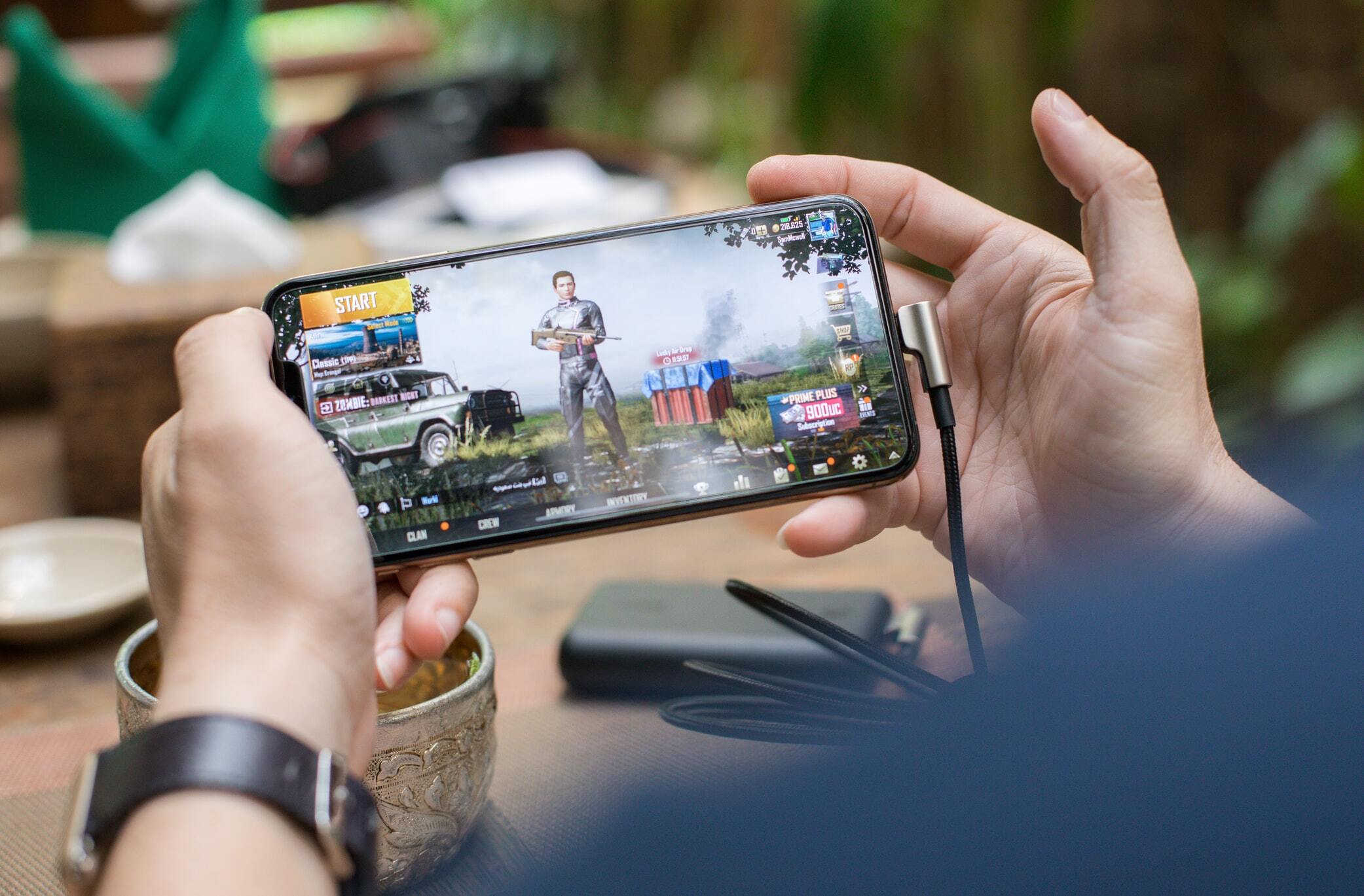 The gaming industry offers a host of accessible genres and users can play on almost any device – whether that's a phone, tablet or TV. Gamers can also choose whether to play alone, with friends or watch other people play in real-time online.
It makes sense that it's the fastest-growing form of entertainment, outperforming the film and music industries combined.
The PlayStation 5 quickly became the fastest-selling video game console in history after selling 7.8 million units by March 2021.

Microsoft announced they'd seen a significant uptake of their new games console, with revenue going up 50% YoY.

Almost half of the world's population is gamers, according to research from DFC Intelligence, revealing that 3.1 billion people play games across devices including PC, mobile, and games consoles.
These trends reflect the success of the industry overall, and its substantial growth in 2020 has resulted in exciting opportunities for advertisers.
So, what exactly is driving this continuous momentum and how can more brands leverage in-game advertising?
Who can advertisers reach through in-game advertising?
The development of AAA games means users have a high-quality and often realistic gaming experience. Again, this has presented advertisers with an opportunity, in this case, to place their ads in premium environments at a generally low cost in comparison to other mediums.
FEATURED READS
Gaming is no longer a niche pastime with a specific audience, there is no such thing as a 'typical gamer' and the number of male and female gamers is balanced.
Despite being popular amongst 15-34's, the industry has gained traction with a broader demographic – which could mean getting in front of a diverse audience at a large scale.
How likely are the following respondents to play video games, in comparison to the average GB adult?
To effectively engage a user, advertisers may require an understanding of their wider media consumption. A tailored targeting strategy as opposed to a one-size-fits-all strategy is necessary.
What are users doing whilst gaming?
The interactive nature of games means that users are likely to be focused on the screen, simply because looking away for just a few moments could negatively impact their game. This is something that sets in-game advertising aside, as consumers could be exposed to each ad. In-game advertising provides the opportunity to incentivize an ad whilst users play, i.e., offering a reward in exchange for a click.
Only 14% of single gamers aged 25-34 claimed to browse social media whilst gaming, and 17% said that they chat online. 31% of respondents said they listen to music whilst gaming (TGI, December 2021). Trends were similar for single gamers aged 15-24, with 17% browsing social media and 20% chatting online whilst gaming.
What is cloud gaming?
Cloud gaming technology enables users to stream games directly from the cloud, taking away the need for a specific gaming device or hardware. This opens the opportunity for more users to play games across platforms, at home or on the go. Gamers are no longer constrained to one device.
The development of cloud gaming in has contributed to the industry's growth, and it's expected to continue to gain momentum at a significant rate. Major brands including Amazon and Google have entered the market and launched their own cloud gaming services.
In-game advertising did once have its unique limitations, as ads had to be hardcoded into games – meaning they couldn't be altered if a campaign changed. Of course, now that most games are connected to the internet, ads can be tracked, measured, and scaled.
Gaming is more accessible than ever and brands can target gamers programmatically and in real-time. Plus, advertisers have more opportunities to collect data on gamers as a result.
As the industry continues to develop, the channel could become essential to brands looking for new ways to connect with consumers.
The lockdown effect on the gaming industry
Gaming has been gaining momentum long before the lockdown hit, but more brands and advertisers are now considering it a key channel.
Last year was a unique growth year for the gaming industry as the lockdown spurred significant interest. People were at home and unable to do things they usually would do, such as go outside and even watch live sports on TV.
Gaming didn't just provide a pastime for users, but also the ability to connect with family and friends virtually.
Multiplayer games like Minecraft and Fortnite saw a flurry of new players. There was also a significant rise of users playing newer games in the market, such as Call Of Duty: Warzone and Animal Crossing: New Horizons (Source: The Drum).
Most popular game type for 15-24's
Which platforms are these gamers using?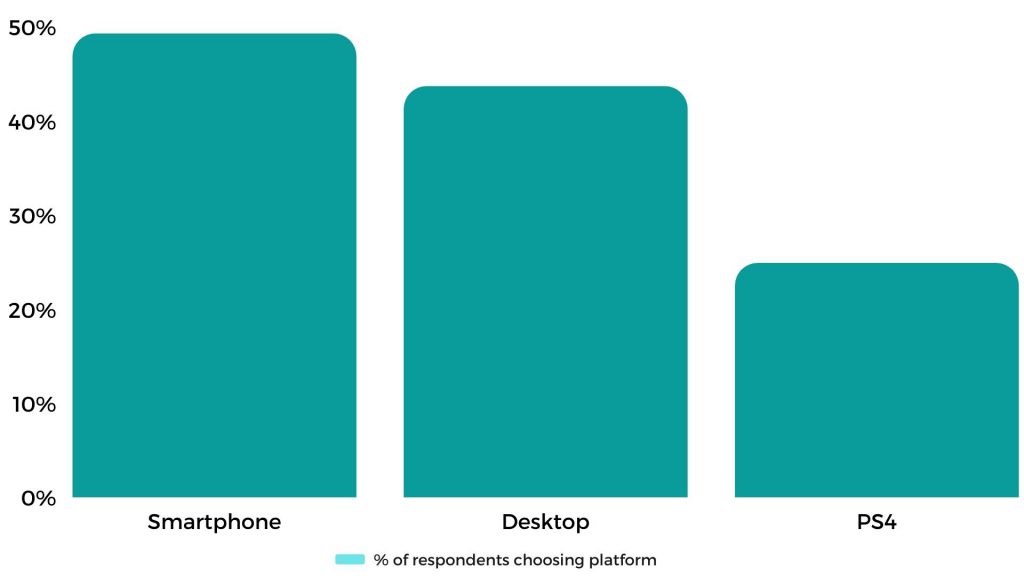 One of the drivers of market growth in the UK was the industry's digital transformation, thanks to a combination of new technologies and highly-anticipated mobile releases. In 2020, digital games revenue in the UK reached a record 3.5 billion US dollars as revenues spiked following the lockdown.
Gaming isn't going anywhere – and whilst it becomes increasingly accessible, it's likely that even the new 'lockdown gamers' will stick around. The industry is expected to grow by 7.2% from 2019 to 2023. (Source: Newzoo)
All Response Media viewpoint
All Response Media invest in a number of audience analysis tools, for example; Global Web Index, YouGov Profiles and Mediatel. Using these tools we have the capability to dig into each clients audience's main interests.
Dave Jones
Business Director
With gaming growing so exponentially it is not uncommon that it will feature highly in most client's high indexing interest segments, and therefore the key is to put your Sherlock hat on, and investigate this segment further.
The aforementioned tools allow you to look into the gaming segments further defining favourite gaming genres, gaming franchises, favourite console brands and even your audiences' most likely gaming activities (i.e. 'watch a live stream', 'played a cloud based gaming platform', 'purchased an in-game item' etc.), whilst cross-referencing this with where our audience consumes most of their media.
We can then start to propose media that is going to deliver on each individual client's performance KPI's. Whether that be targeting audio ads to specific gaming playlists across Spotify, running a First impression takeover across Twitch on a certain sale/launch date, or even using a particular media supplier (e.g. inmobi or Venatus) to either share or build ads to be placed within gaming content.
Each client's audiences will have their nuances and it is essential, as we do at All Response Media, that we do our due diligence to ensure our media strategy is the most effective it can be to hit our client KPI's and drive growth for their business.
Contact us to see how we can use our advertising capabilities to maximise sales and the overall success of your campaigns.
FEATURED READS