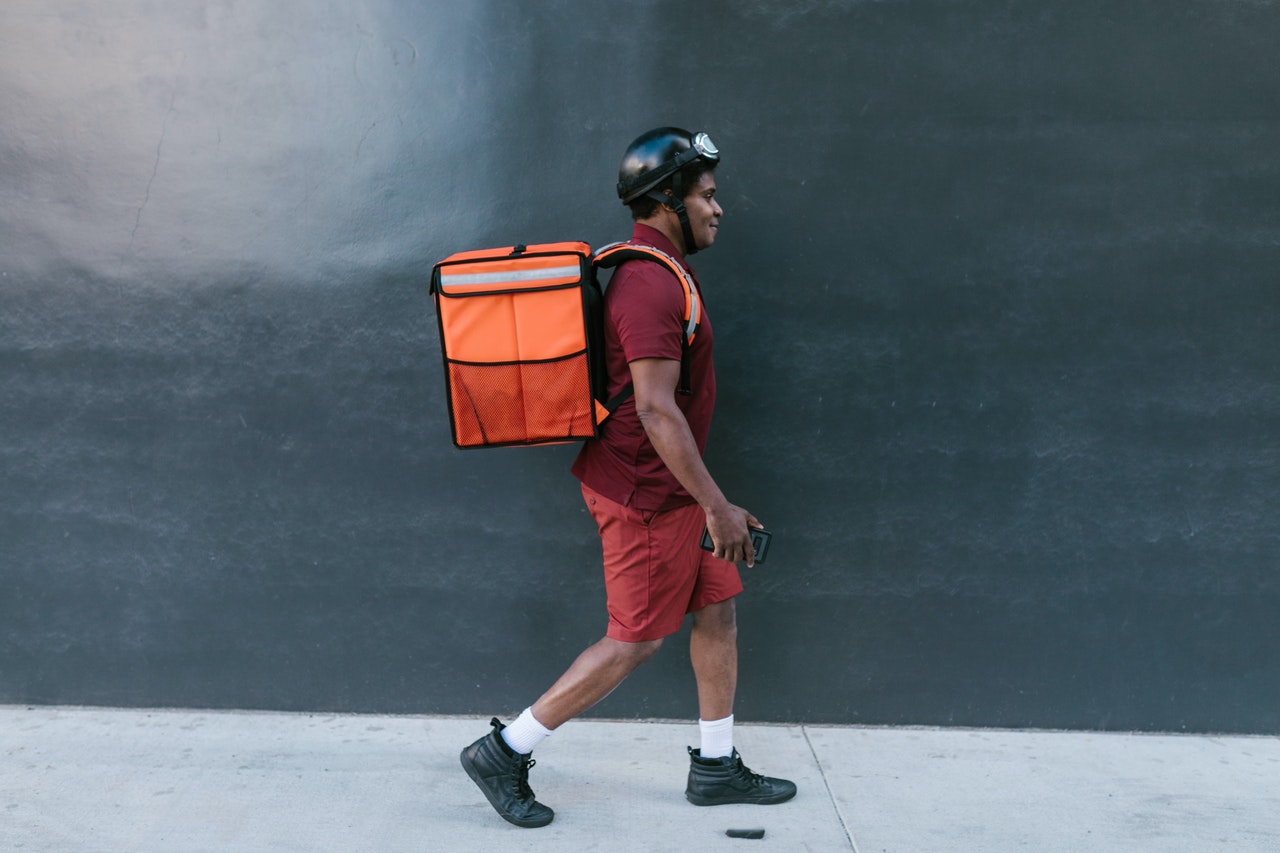 The number of adults working for gig economy companies is now almost 2.5X bigger in comparison to 2016, according to a report looking into the rise of 'insecure' working practices (Source: The Guardian 2021).
Joint research carried out by the University of Hertfordshire and BritainThinks, shows that almost 15% of working adults are now paid by platforms – meaning they are using an app or website to match with customers and provide a service.
This includes popular apps such as Uber, Deliveroo, and Just Eat – but platform work can cover anything from transport and household tasks to coding.
Prof Neil Spencer, who co-authored the research, said that the research "indicated an especially strong rise in such employment among couriers and those doing other driving work, as well as in errand and odd jobs services."
According to the study, a younger demographic between ages 16-34 is most likely to do platform work, and men are more likely to do platform work than women.
Lockdown and the gig economy
The COVID-19 lockdown meant that people had much more time on their hands. This drove an increase in things like subscription vod (video on demand) for those aged 35-44, but it wasn't just subscription video that was on the rise.

Tom Parker
Business Director
"We have seen that subscription-based products and services did well during the lockdown, as people were sat at home, with fewer options to entertain them.
Since things have opened back up though, many subscription businesses are seeing higher attrition rates, and more expensive CPAs as there is much greater demand for share of wallet now that we can actually do things."
In 2019, 1 in 10 Brits were already employed within the gig economy, which is up from 1 in 20 in 2019 (Source: The Guardian).
In 2020, worldwide Google searches for "food delivery" reached an all-time high in March and April, as life in lockdown encouraged a shift in how we consume products.
Covid-19 essentially forced people to rethink how they get their groceries. In two months, over 500 British veg box providers, with waiting lists ranging from 160 to 6,700 customers, delivered 3.5 million boxes of fresh produce to homes – over double their usual sales (Source: BBC).
It comes as no surprise that Deliveroo and Netflix had higher demand as people were homebound. The more time people spent behind closed doors, the more they relied on both delivery and digital services – creating a surge.
Plus, people who were previously working full-time in hospitality, events and other effected industries turned to jobs that fall under the 'servant economy' umbrella for income.
YouGov's research revealed that 29% of respondents in full-time or part-time work are aged 18-34, whereas 56% of those were in the gig economy.
Age profile of general sample and gig economy
Like other big names in the gig economy, Deliveroo has faced criticism over workers' rights and pay.
The Financial Times says that the surge in food delivery since the start of the pandemic has thrown a spotlight on the employment practices of companies whose business model depends on having armies of workers at hand to meet fluctuating demand. Despite this, Deliveroo won two UK court cases when being challenged over their couriers' rights.
FEATURED READS
Who is working in the gig economy?
The study by YouGov went on to reveal that most respondents earned less than £7.50 per hour from gig work, and less than 10% were earning £20 or more per hour in 2018.
Hourly income from the gig economy
However, it is worth noting that less than 1 in 10 respondents added that the money they earned through platform work was their main source of income. Most respondents were earning as an extra source of income on top of regular work, so platform work is not something they rely on.
Role of income earned in the gig economy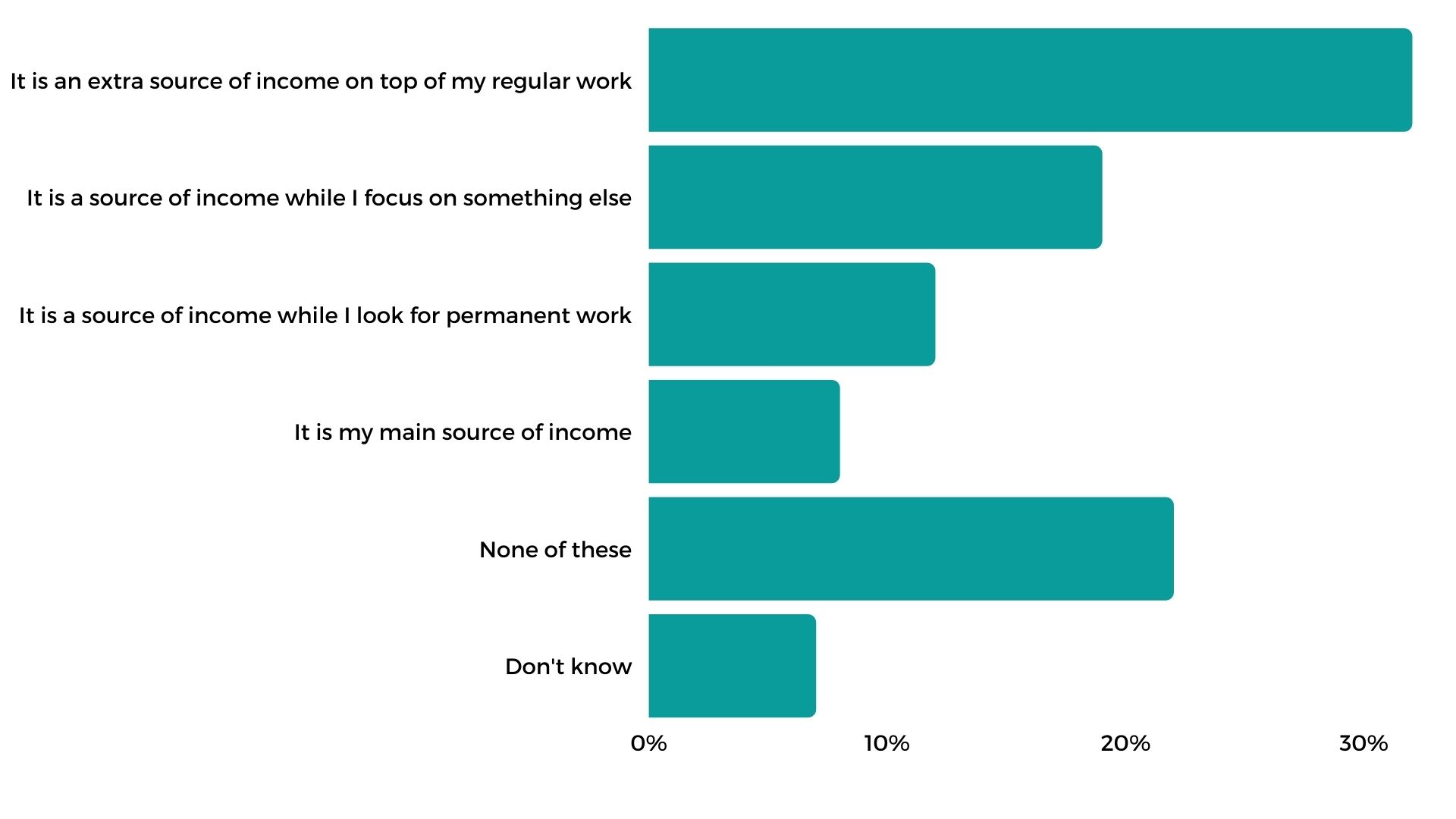 Those in the gig economy were more likely than the population as a whole to be in rented accommodation (37% in comparison to 28% in the general sample).

17% in comparison to 11% of the general population were living with family or friends either rent-free or paying partial rent.
Of course, most of those in the gig economy were between ages 18-34, which is likely contributing to these trends.
Are we one step closer to a servant economy?
Despite providing more flexibility and freedom for workers, critics believe the rise of gig economy work is bringing us closer to living in a 'servant economy' (Source: Sifted).
This would suggest a class system coming into play – but who is really benefiting from platform work?
It could be argued that digital platforms, like Uber, Task Rabbit and Deliveroo, could actually be doing the opposite.
Gig economy work has undoubtedly changed the nature of the worker-employer relationships, in a way that frees it from the old master-servant power dynamic "through the use of mutual rating". Platform workers are able to provide their services in an arms-length and professional manner (Source: BFA Global).
FEATURED READS
The new luxury: who is benefiting?
During the pandemic, people with mobility issues or those self-isolating could access crucial support from platform workers – but critics say workers are usually cooking, repairing, shopping and delivering to consumers outside of these categories.
"The customers of these on-demand services are more likely people with high discretionary incomes – it pits one class of unstably employed (gig) workers against an often older, more established class" Sifted.
However, when looking at those most likely to use these apps, it's evident that it's mostly a younger demographic, including students and those living in rented accommodation or with parents, who are benefiting.
Uber Eats and Deliveroo app usage
Respondents who had used Uber Eats in the last 7 days were: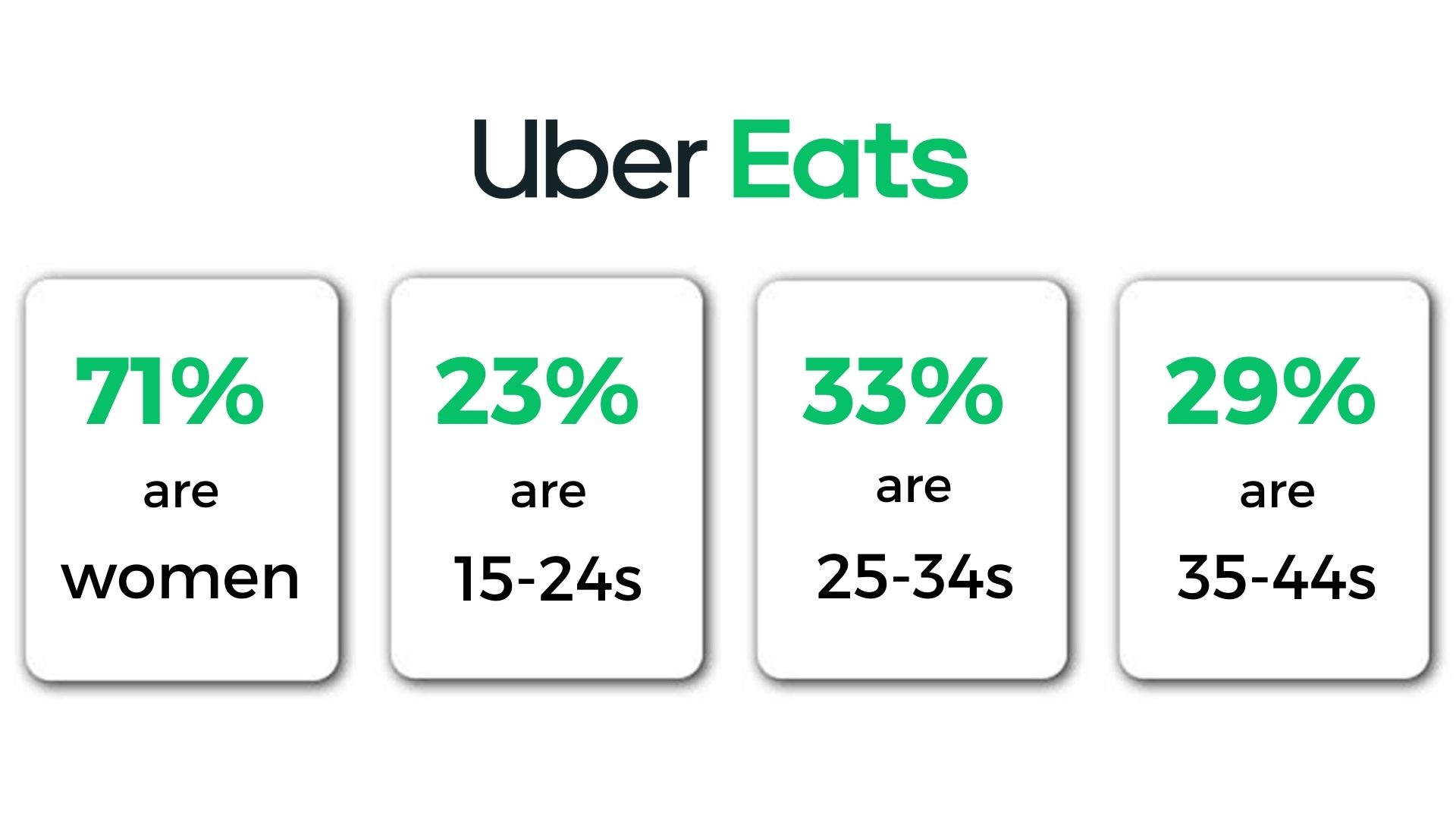 Respondents who had used Deliveroo in the last 7 days were: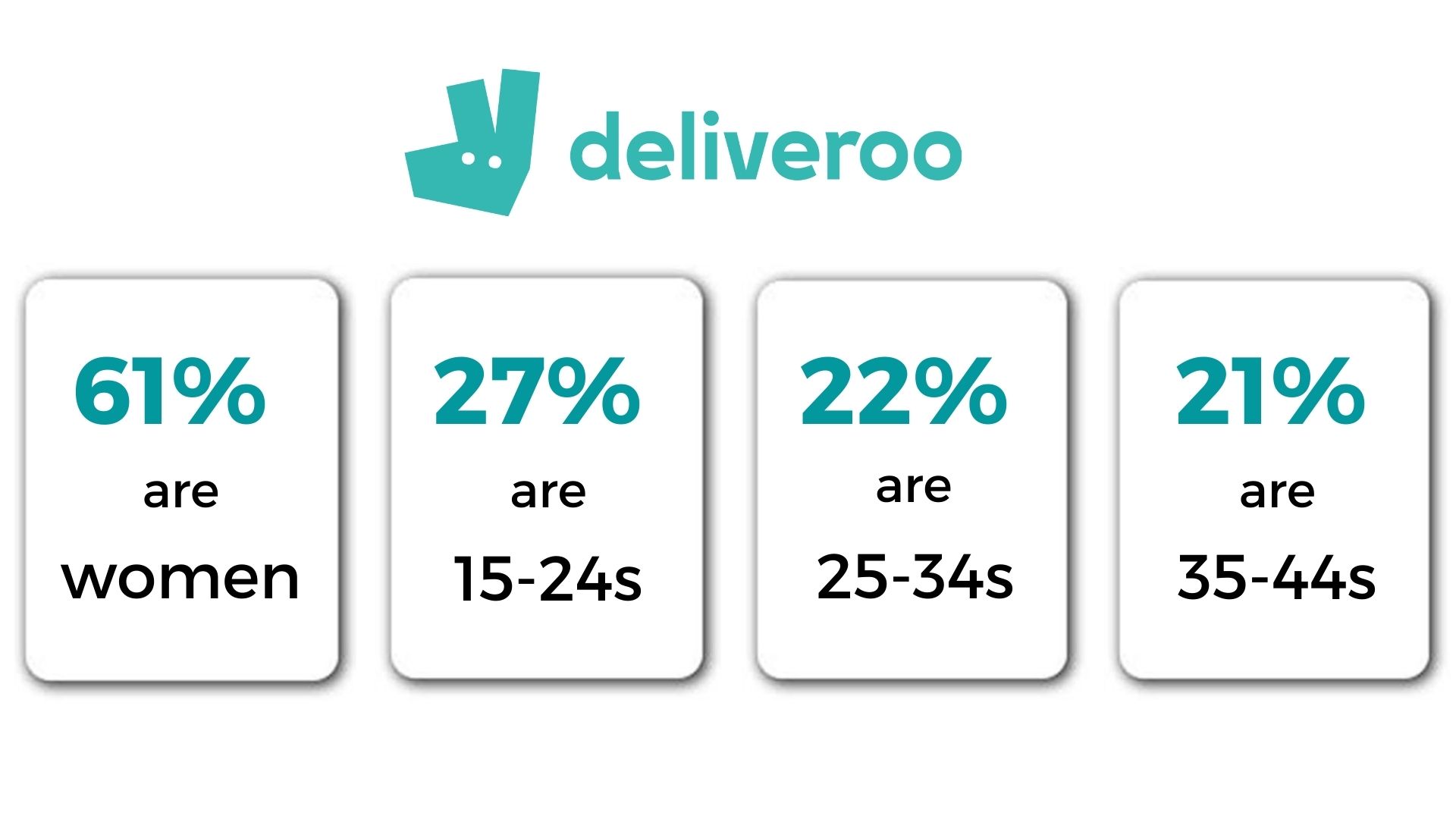 How much are advertisers spending and when?
There was an increase in spend for Getir, Gorillas and Beelivery from June 2021 and again in August 2021. This was when the 'Eat Out to Help Out' scheme launched, offering a 50% discount on meals up to £10 per person. On August 14th, lockdown restrictions eased further – including the opening of indoor theatres and bowling alleys.
Fast delivery total media spend 2021
All Response Media Viewpoint
"Results so far are looking positive for the gig economy and its workers, but it is also worth remembering that the last two years have been unusual for business in general, and we've seen a significant shift in consumer behavior in different areas."
Sian Smallman
Content Marketing Executive
Some unexpected trends we've seen so far include a sharp increase of 60+ adults shopping online, the acceleration of the decline in print circulation and subscription VOD recently overtaking traditional TV viewing for 35–44-year-olds for the first time.
Also, human behavior can be quite elastic, so, the question is whether or not these habits will stick around as more consumers head back into 'normal' routines. It could be the case that people gradually snap back into place once the factors forcing the change are removed.

Delivery apps, in particular food delivery, did successfully meet higher demand during the lockdown. But, for these platforms to keep thriving in a post-pandemic world, they will likely have to find new ways to incentivise usage in a highly competitive space.
Disruptors may need to stem beyond the standard spend points, paid loyalty programs, spend programs and referrals. Will special offers and promotions be enough to maintain customer loyalty? Or, could consistent and guaranteed 'speedy' delivery times be a differentiating factor?
FEATURED READS
Contact us to see how we can use our unique capabilities to maximise your sales and drive the growth of your online and offline campaigns like no other agency.