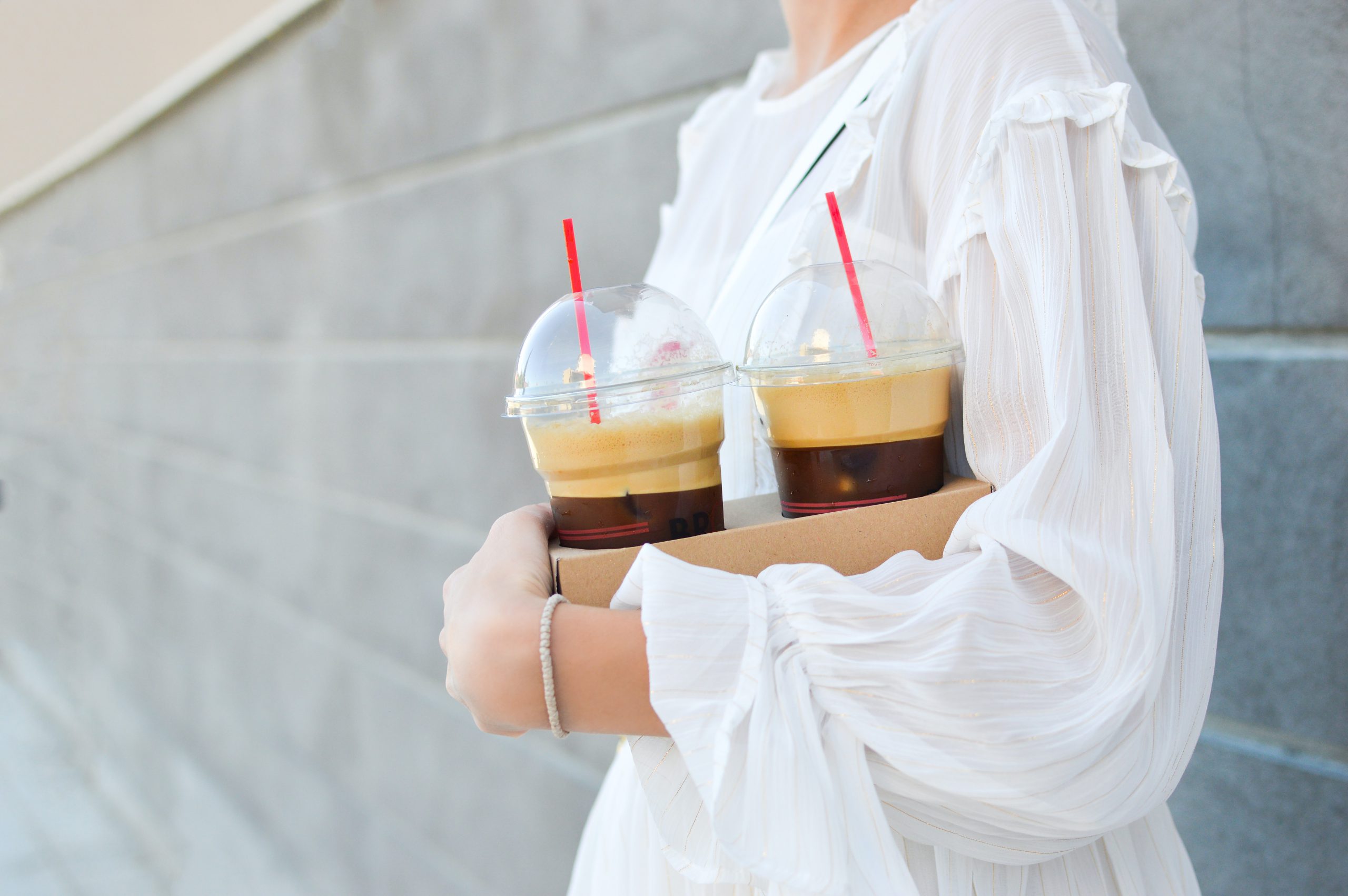 Deliveroo has launched its new advertising platform – Deliveroo and Ecommerce – enabling consumer brands (primarily on the grocery side) to advertise to millions of Deliveroo's monthly users.
Advertising opportunity will be within Deliveroo's order tracker page, with new formats launching across the app, as part of email, search listings, social and push notification campaigns over the coming months. 
The order tracker screen is arguably where an app user will spend most of their time during the food delivery process. The platform launch is in service of broadening the range of brands that will be able to advertise in this space.
Deliveroo is working with Commerce Media company, Criteo, who are supplying the advertising technology/media sales service. The platform has launched in the UK already and will roll out to other markets globally.  
Reaching Deliveroo users without sacrificing user-experience
A benefit of ordering takeaways through apps like Deliveroo, is ease of purchase – so it is worth considering whether increased advertising opportunity would have a negative effect on user-experience.
Eric French, Chief Operating Officer at Deliveroo, stated that:
"Our new advertising platform will enable restaurant and grocery partners to tell their story emotionally and effectively whilst ensuring Deliveroo customers continue to receive a food-first experience."
The priority is advertising in a way that is mindful of the consumer experience. According to Deliveroo, customers will continue to receive a food-first experience whilst navigating the app, despite providing space for restaurant and grocery partners to tell their stories via the platform. 
Strengthening Deliveroo's existing advertising revenue stream
Deliveroo Media and Ecommerce is undoubtedly well positioned to connect brands to millions of engaged users; with a food delivery marketplace in 11 markets, over 170,000 restaurants and close to 13,000 grocers on the platform.
Eric French, Chief Operating Officer at Deliveroo explained that advertising revenue is an important lever to drive Deliveroo's path to profitability and free cash flow generation, adding that:
"Advertising revenue is a small part of Deliveroo's current model, but a big opportunity."
FEATURED READS
All Response Media viewpoint
A good move for Deliveroo
The new ad platform is a great move for Deliveroo to monetise inventory at a point where a customer would usually exit (once they have ordered).
Giving a user the next step when they are at the end of their purchase journey is a tried and tested approach in the upsell or cross-sell space (e.g. a flight purchase is complete – the next step is to offer car parking, holiday insurance etc).
Whilst the customer is engaged with Deliveroo, a compelling creative and a mindset that the customer is simply waiting for a takeaway could lead to users clicking, to kill time. Keeping a close eye on ad quality and relevance is key.
Why be seen on Deliveroo?
Deliveroo will be able to offer guaranteed context of the ad, ensuring brand safety and appropriateness for any advertiser. Another benefit is the first-party data, which we'd hope leverages location, but also profiling of their audience, with takeaways giving a good steer towards disposable income and lifestyle.
Dan Morley
Business Director, All Response Media
Leeds-based media performance agency
ALL RESPONSE MEDIA SERVICES
Contact us or arrange a consultation to find out how we can use our in-app advertising capabilities to maximise sales and drive the overall success of your campaigns.