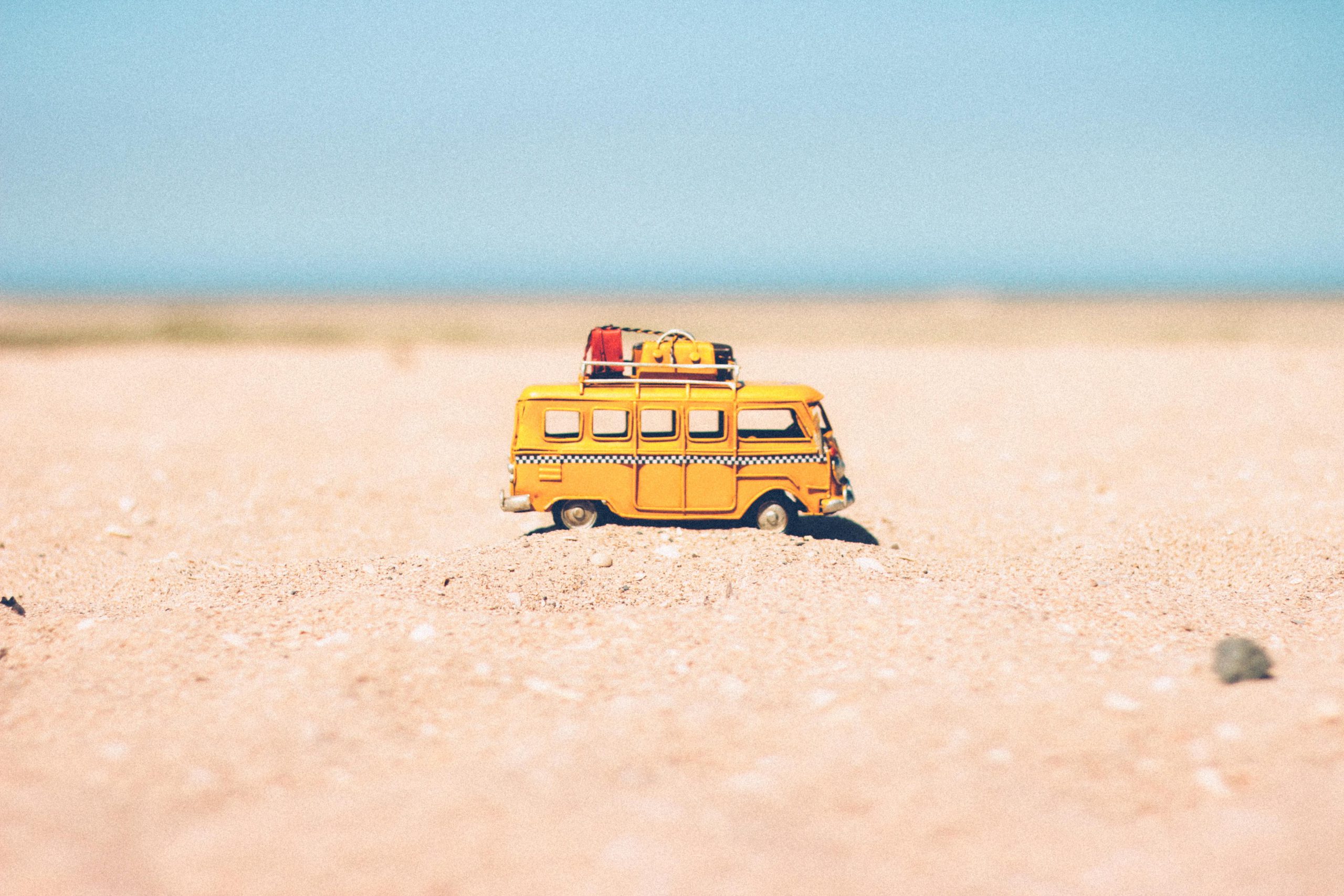 Be on the lookout for data and insight on the following travel advertisers, and more: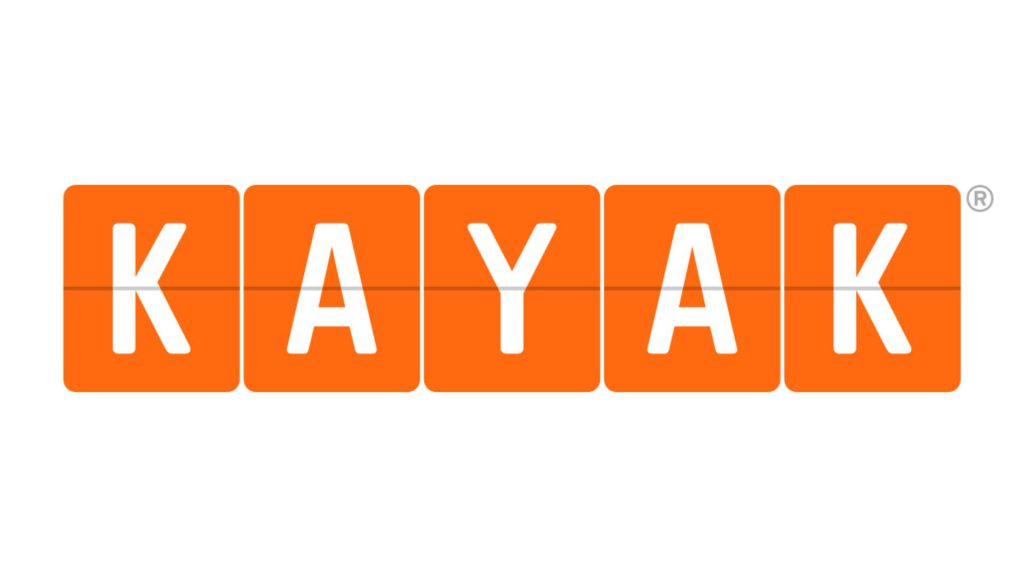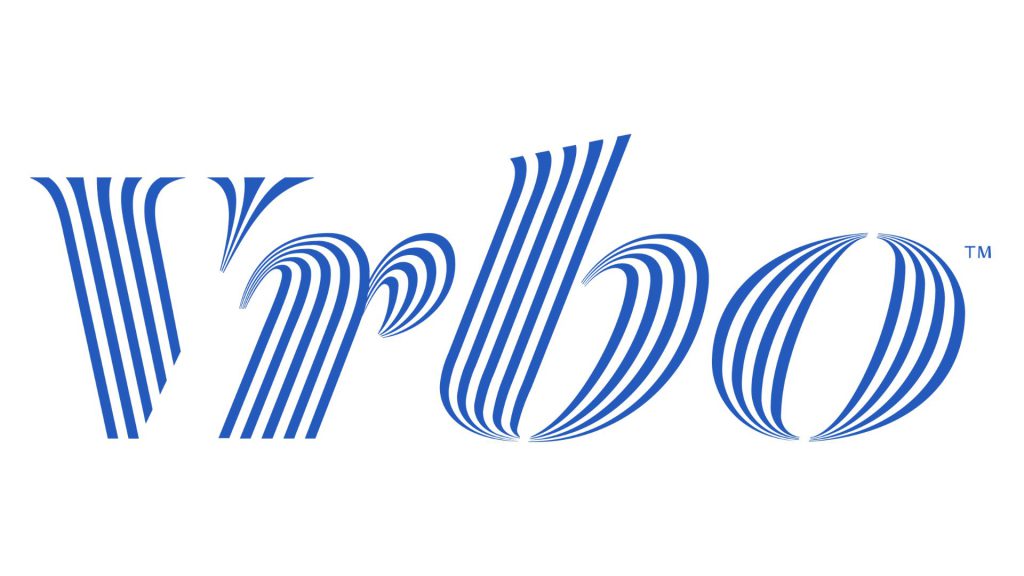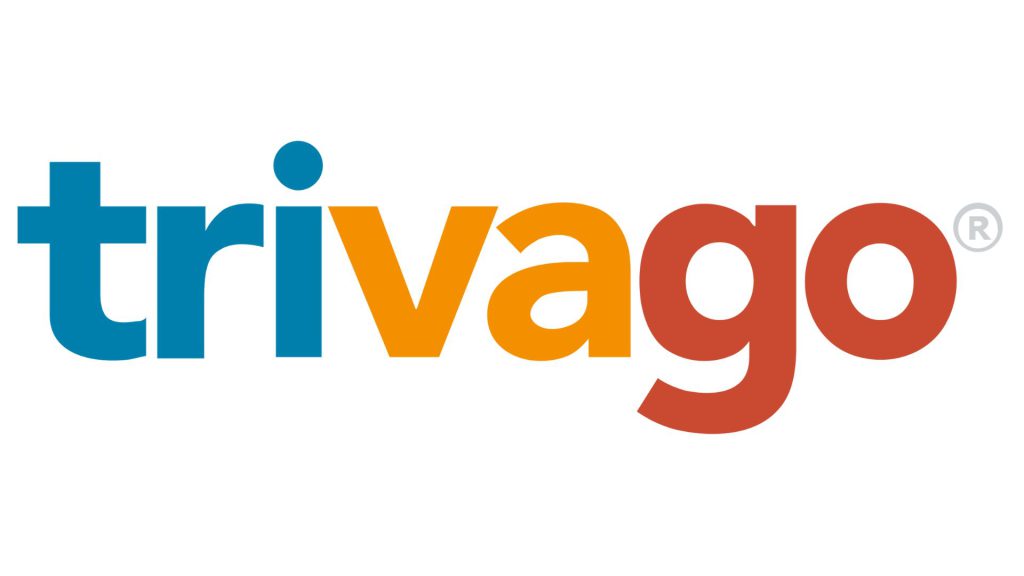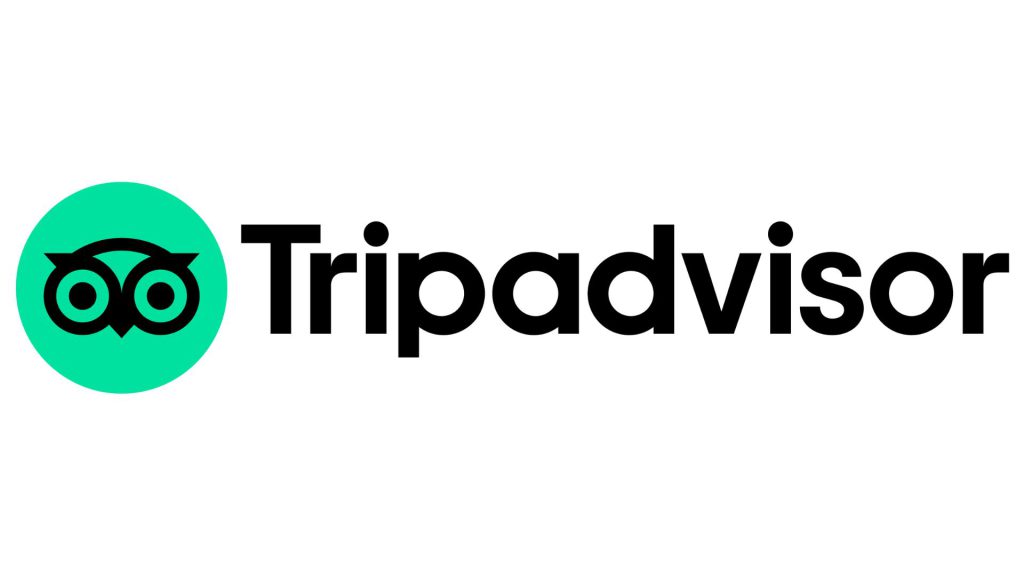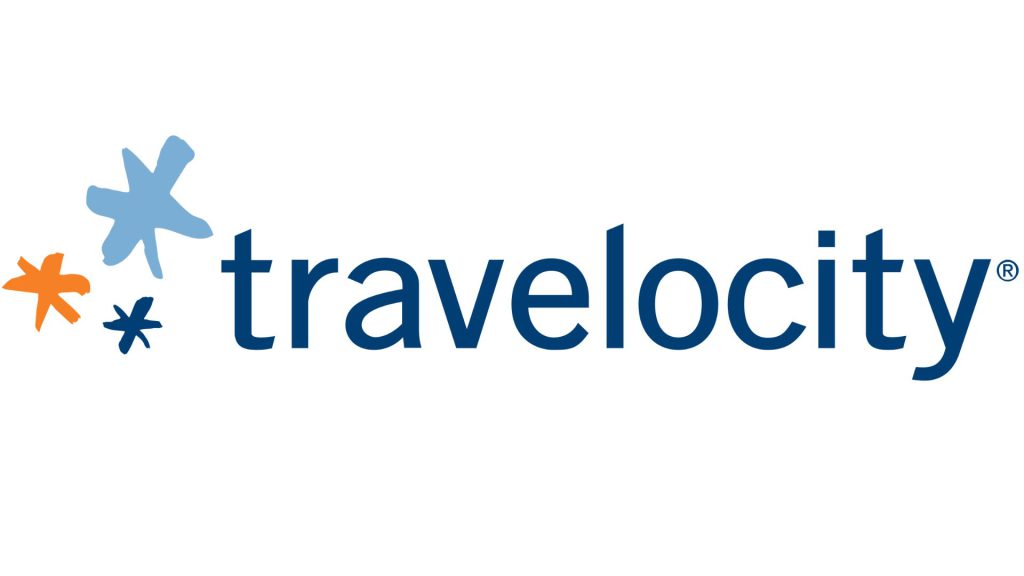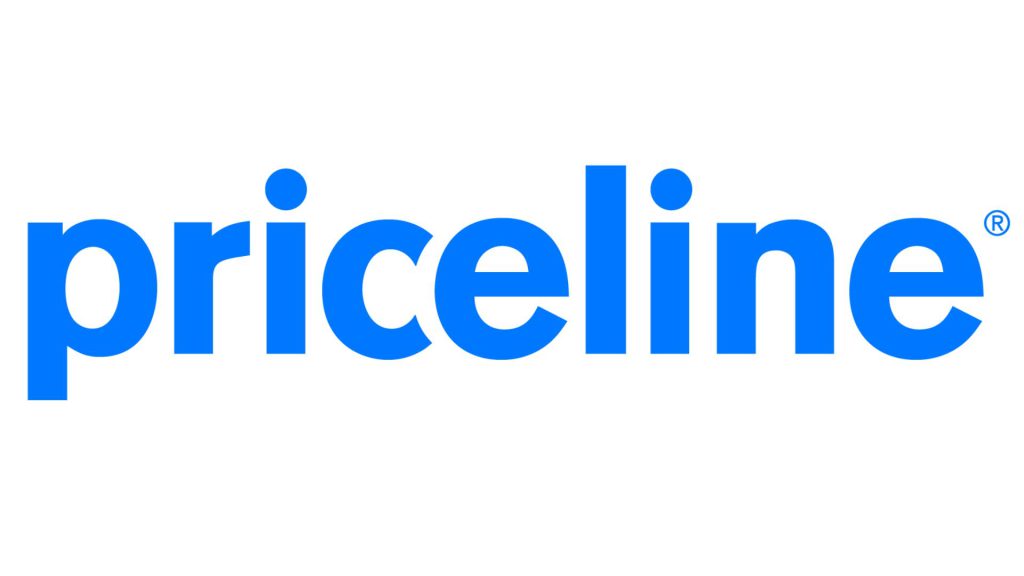 Media spend
Travel bounced back in 2022 for most advertisers with spend up across all quarters YoY:
| | | | |
| --- | --- | --- | --- |
| Q1 21 vs 22 | Q2 21 vs 22 | Q3 21 vs 22 | Q4 21 vs 22 |
| +179.31% | +111.61% | +12.33% | +0.89% |
Source: Nielsen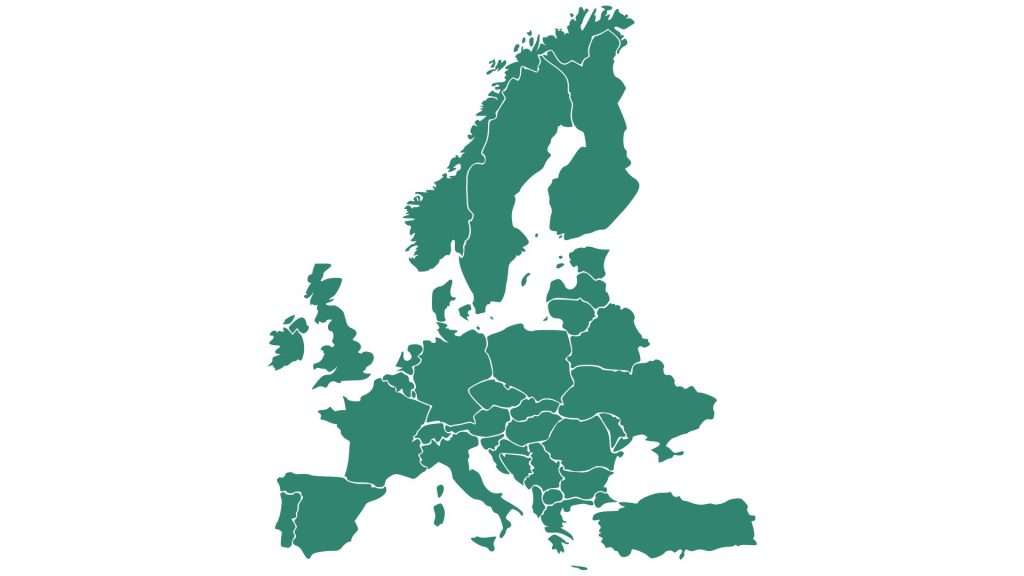 Europe saw the largest increase in tourists visting the country year on year from 2020 to 2021, followed closely by America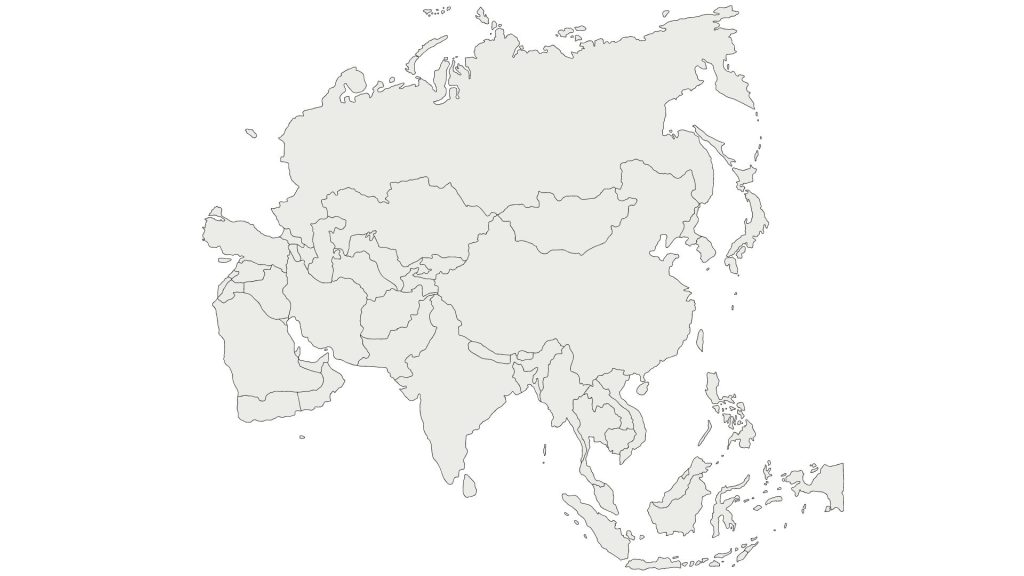 With the exception of Asia and the Pacific, all regions saw a significant increase in tourists in 2022 as the lockdown restrictions eased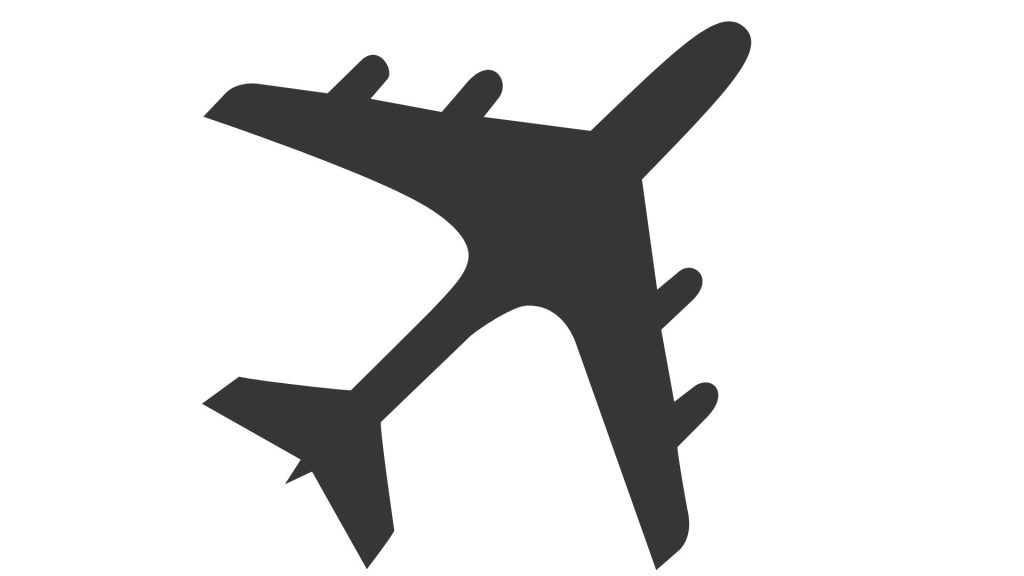 More destinations remained closed to non-essential traffic in Asia and Pacific in 2022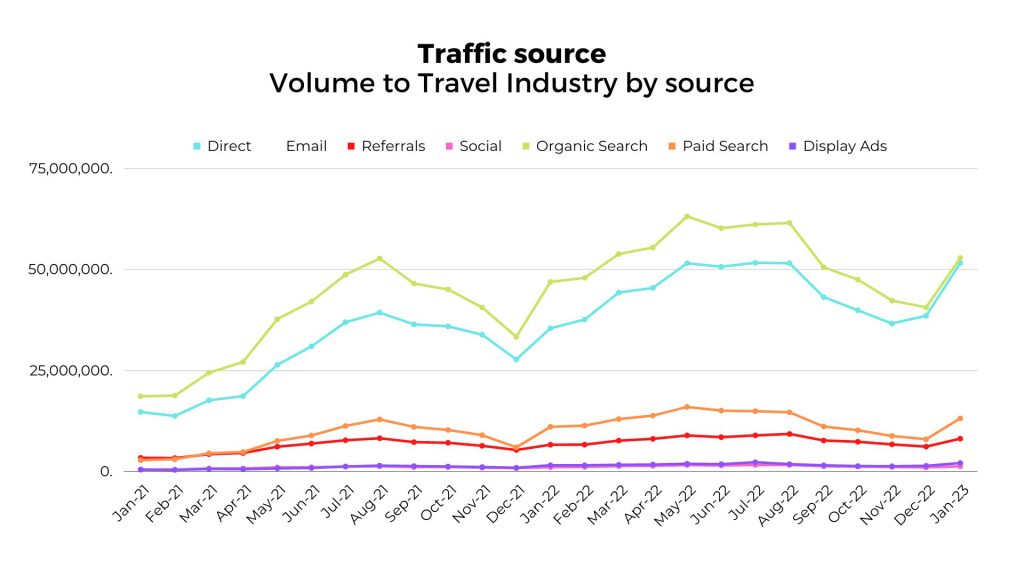 Top 15 brands spending over 10M
An increase in visits in 2021 reflects how the travel industry was reviving for brands investing over 10M, with ROI more signicant in 2022.
When comparing investments over a two-year period, we see a similar pattern YoY. Unsuprisingly both spend and visits increase the most in the summer months


Investment and visits decrease in November and December in both years, which isn't uncommon for this sector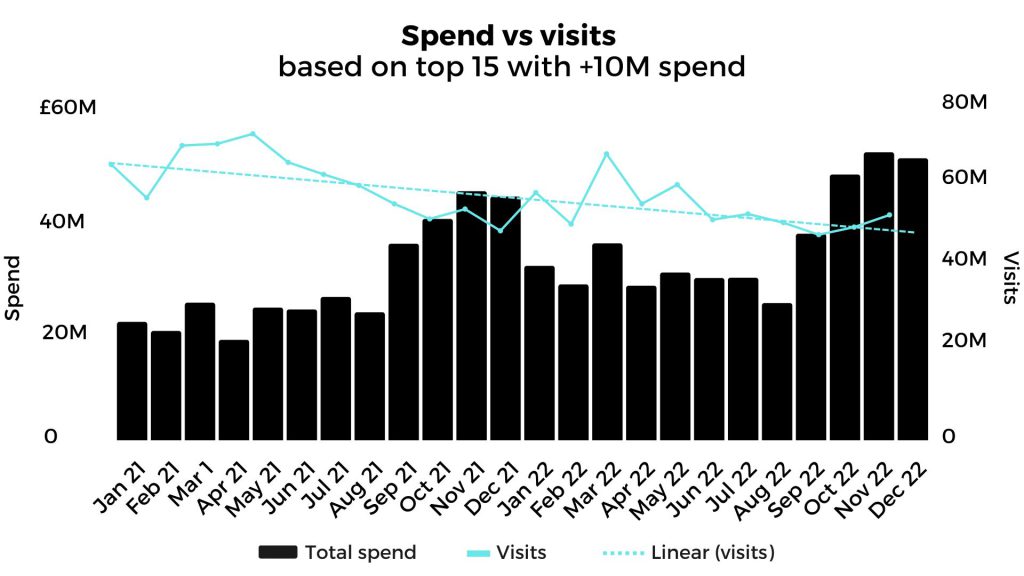 Positive trends in visitor numbers gave brands investing between £5 – £10 million hope that pre-pandemic volumes would return
Due to being the first summer post-covid without restrictions, investments in May 22 increased by +250% compared to Apr 22


This increased visits, which then begin to decline again


Autumn and winter do not appear to be part of the investment strategy for brands spending between 5 – 10M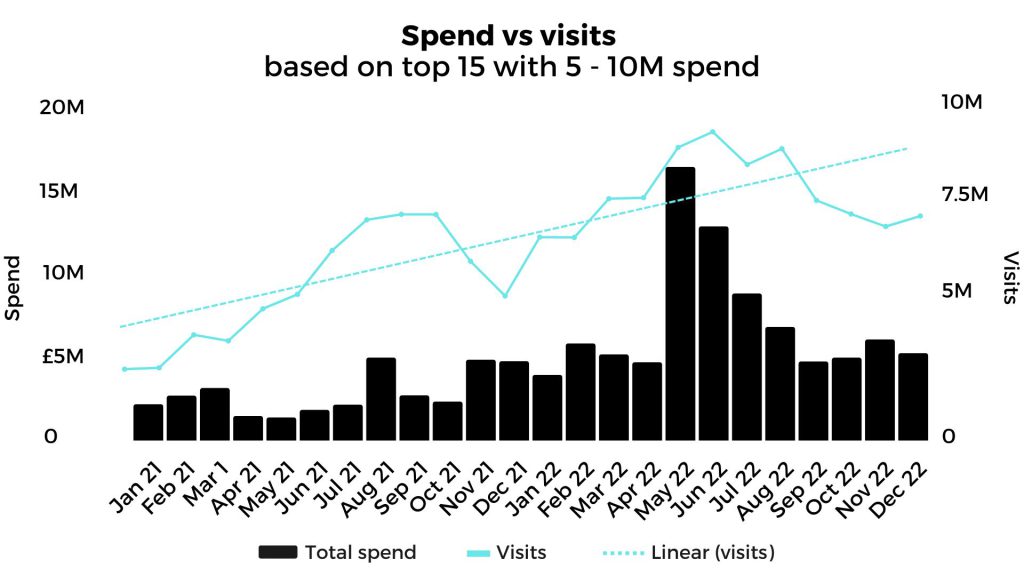 How cautious are consumers in 2023?
Whilst people are willing to travel again, caution due to cost of living, travel restrictions and international tensions drove moderate spends in the sector in 2022.
Did this continue in 2023?
Nearly half of adults have plans to go on a main holiday in 2023, while 17% have already booked their trip


81% of those booking a holiday in 2023 consider location as the most important, and 28% prioritise culture and activities


For over 1/3 of consumers, travel costs and the rising cost of living remain the leading cause keeping adults from going abroad


Covid seems like less of a worry, with just 19% blaming the restrictions or concerns for not going abroad in 2023
Generally, we are still expecting the market to be relatively soft this year – particularly for long haul travel and for longer trips. People are still looking to spend money on holidays but many are opting instead for shorter haul destinations and shorter but more frequent trips.
Media investment by tourism boards is concentrated within their respective business areas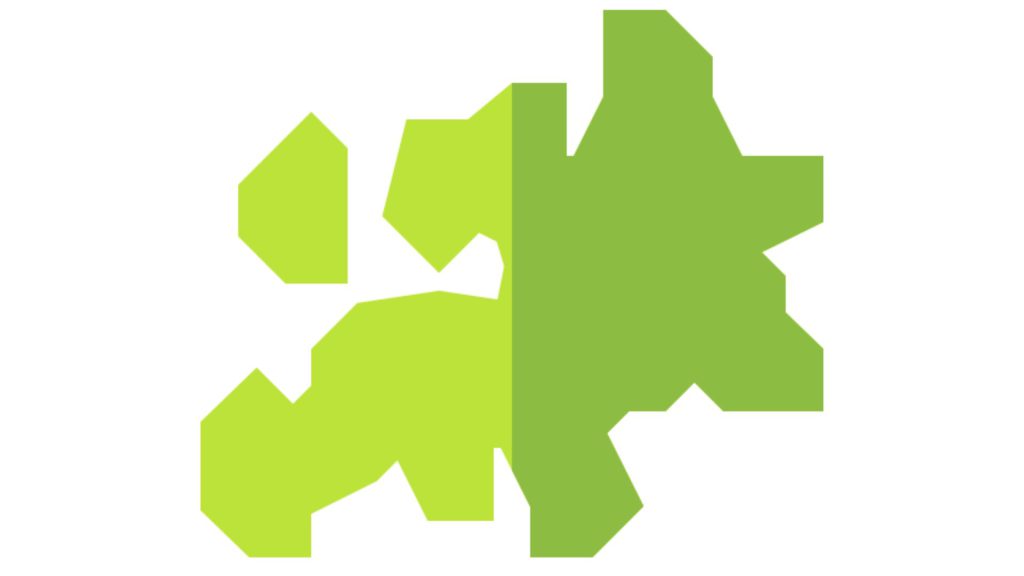 UK domestic spend is lowest in % terms. France domestic investment focusses on thermal spas, whilst Spain and Germany concentrate on culture and experiences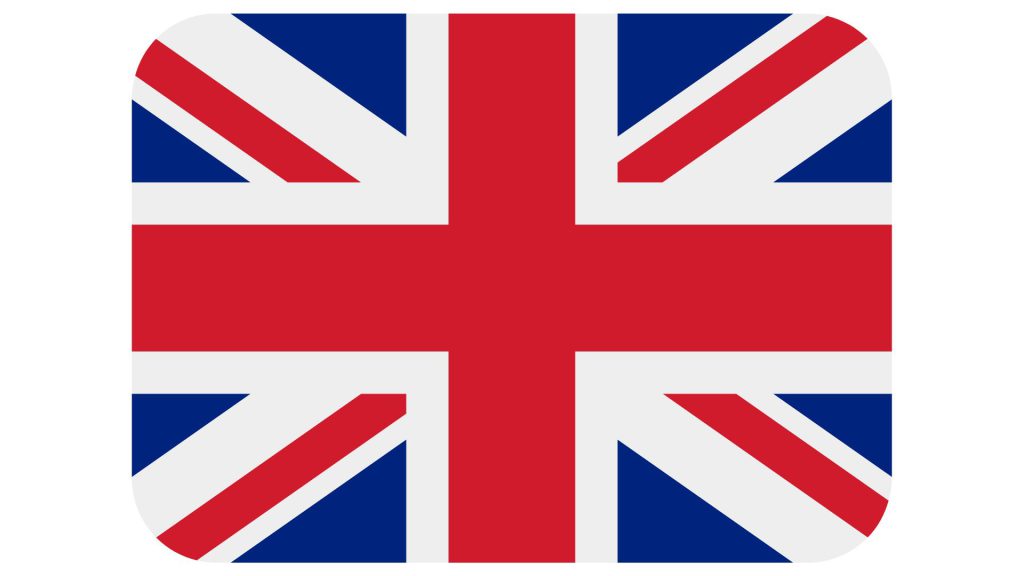 The UK media market is the most advanced with digital investment overtaking TV in 2022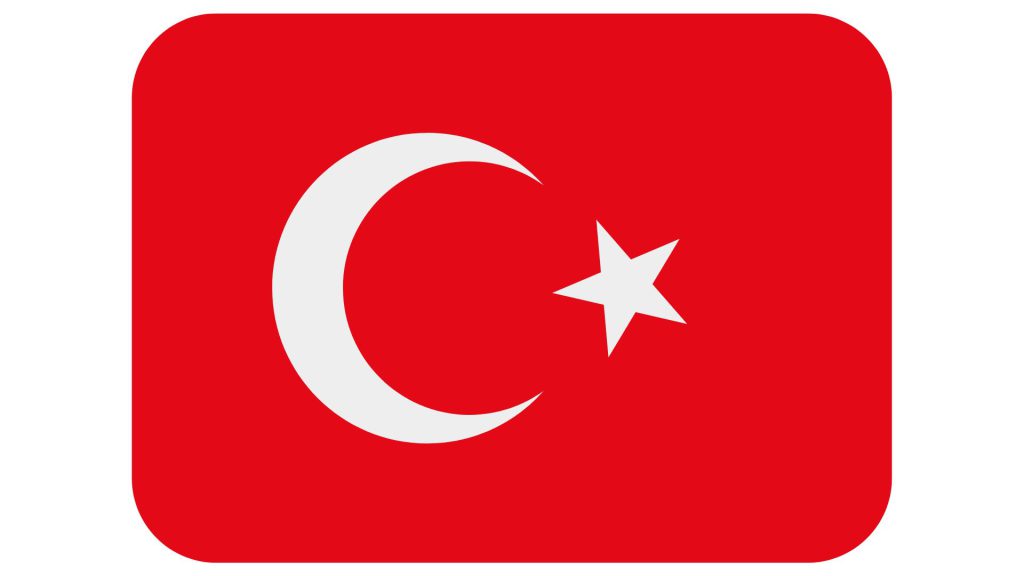 Within most markets Turkey is the highest investor behind domestic TV
Poster advertising in Spain is considerably larger than other markets for the category, although TV remains dominant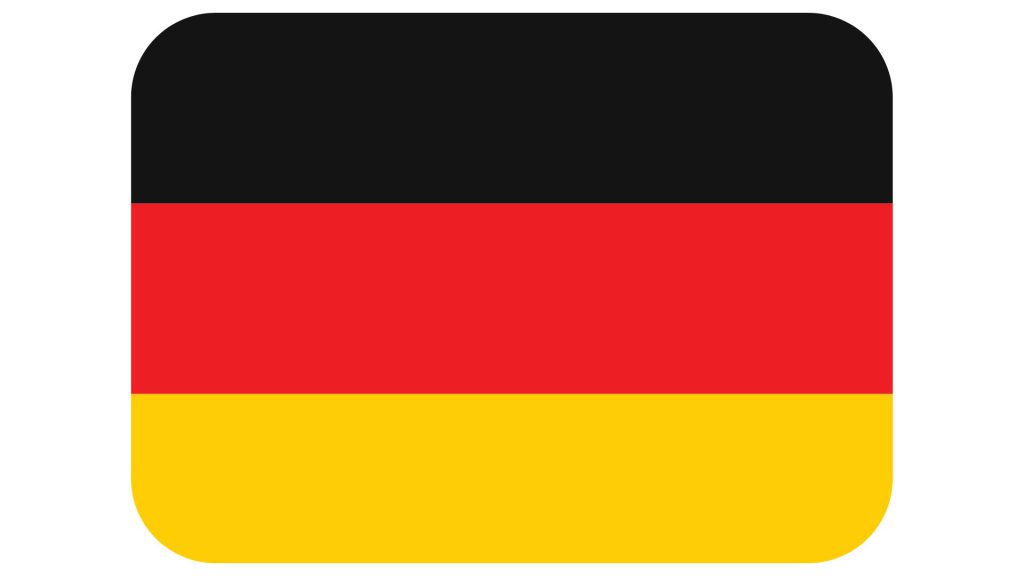 Germany is an outlier with high radio investment at around 30% whereas other markets are in single figures. Germany is also seeing the sharpest increase in category investment with a 91% increase YOY
Media splits
TV and digital have the highest spend across the sector in both years: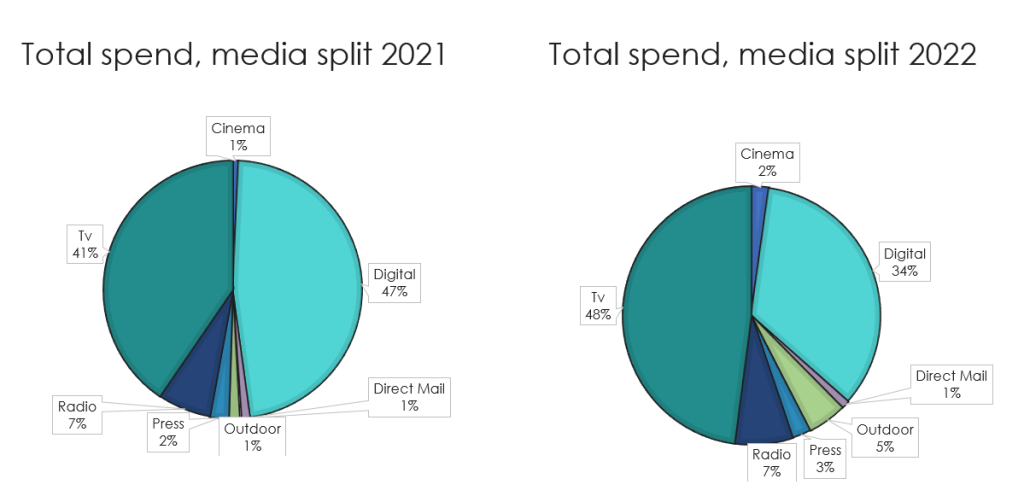 Booking.com, Airbnb, Jet2.com and Expedia are spending the most on TV:
Visits generally rise in line with spend, excluding Booking.com and Airbnb
Booking.com and Jet2 deliver the highest scores for value for money, whilst cost of living remains top of mind
In terms of offering a customer the most in return for the price paid, Booking.com and Jet2.com rank the highest, followed by Airbnb, TUI and Expedia (UK).
These two advertisers have maintained the highest scores for brand value from 2021 – 2022. With the cost of living crisis a key consideration for many consumers when booking a trip, value for money is more important than ever.
| | | | | | | |
| --- | --- | --- | --- | --- | --- | --- |
| Rank | Brand | Score 2021 | Volume 2021 | Score 2022 | Volume 22 | Trend |
| 1 | Booking.com (UK) | 22.2 | 25,47 | 23.9 | 25,559 | -> 7.66% |
| 2 | Jet2.com (UK) | 15.5 | 27,848 | 15.8 | 27,036 | -> 1.94% |
Source: YouGov BrandIndex
Airbnb turned on the audio visual taps in 2021 and 2022
Airbnb used press, radio, outdoor, and cinema pre-covid
Airbnb's post-covid TV ad seemed to seemed to strike a chord; using still pictures to highlight what we essentially missed out on during the lockdowns (connection, quality time spent with loved ones, experiences). The ads likely helped Airbnb remain top of mind as people anticipated their next trip following restrictions.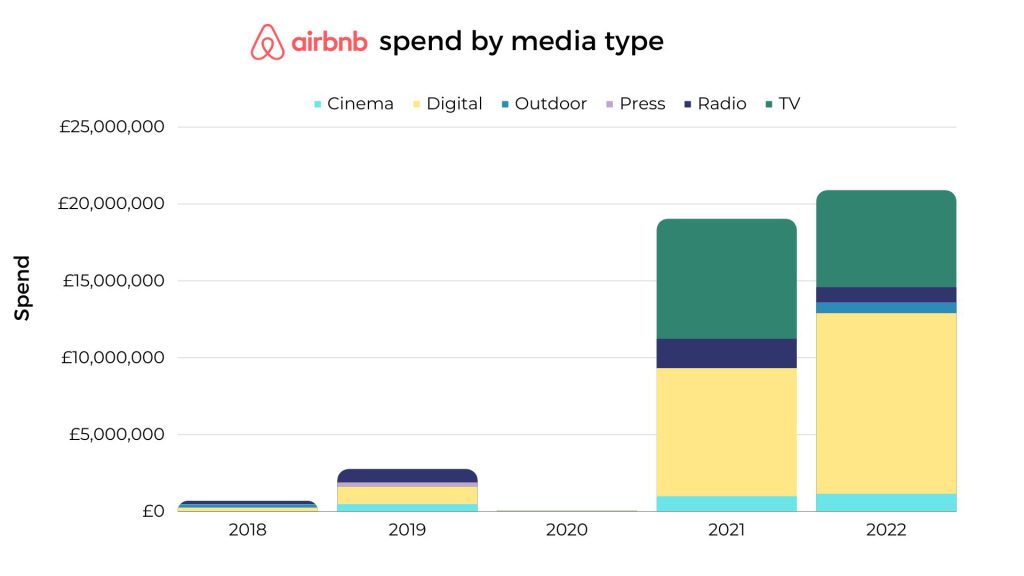 Did this approach work for Airbnb?
It worked, but needs to be taken in context of the market performance and post-covid resurgence.
With pre-summer months consistently ascending in terms of visits, followed by a significant decline post-summer, the Airbnb approach for investments on TV still follows the natural pattern of the travel sector.
The intriguing thing is Airbnb's attempt to increase the number of visitors for the winter months by investing heavily in December '22 like never before. We can however, see that visits didn't increase with spend.
Did Airbnb's spend impact their brand metrics?
Brand awareness and purchase intent remained steady despite spend increases

Airbnb had an average score of 14.5 in 2021 and 16.5 for brand purchase intent in 2022

Airbnb had an average of 84 in 2021 and 88 in 2022 for brand awareness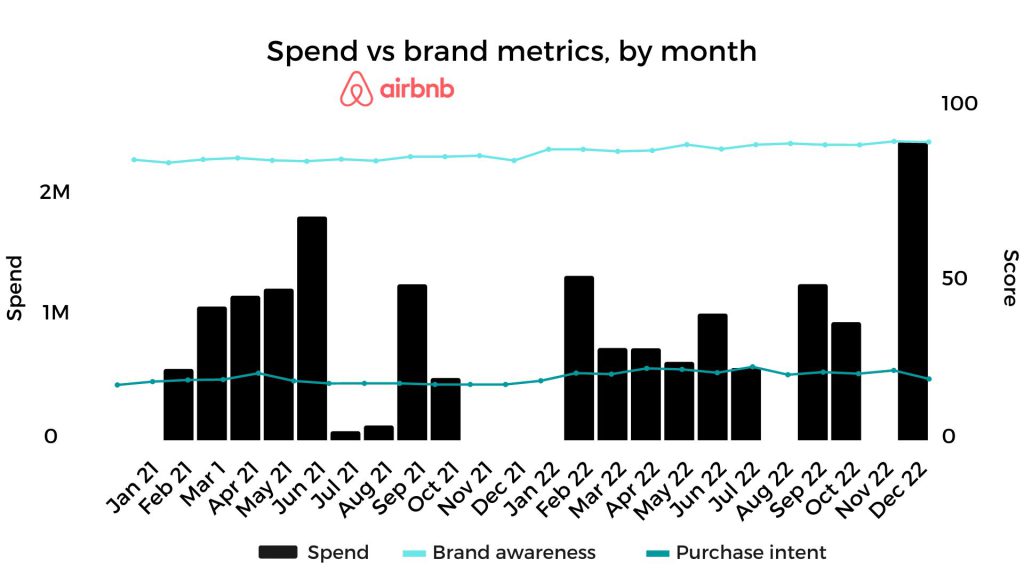 Expedia – did their TV approach work?
The primary consumer for Expedia according to TGI, is 25-44 and ABC1 Adults. 41% of their budget (2021 to 2022) is spent on TV – £37 million. Although beating natural delivery on the Expedia consumer, there is a lot of wastage.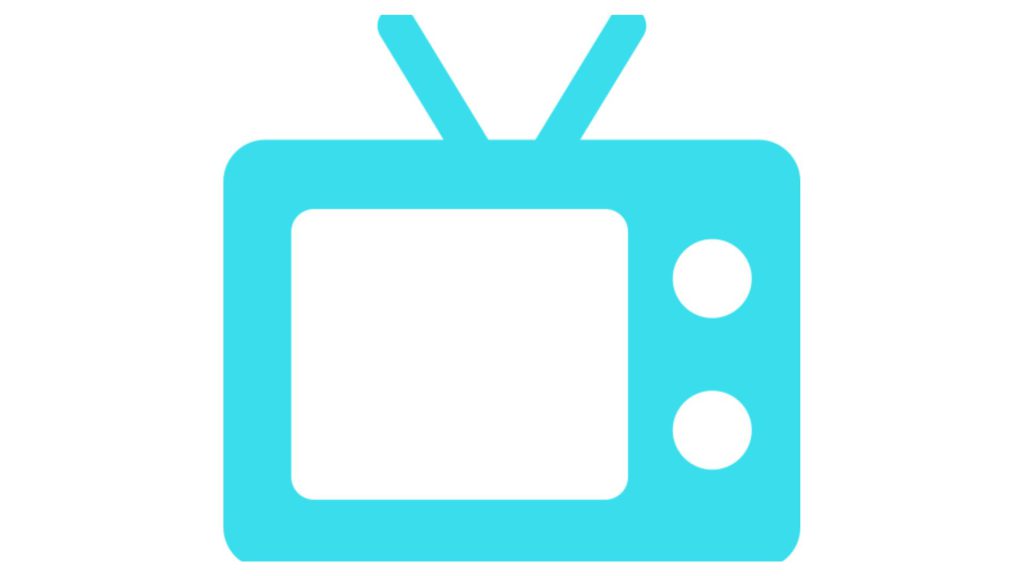 TV isn't driving search: Similarweb data shows that 30% of their traffic for Jan-21 to Dec-22 is coming from brand terms (paid & organic). This is low compared to Airbnb which has 79% of their traffic coming from their brand terms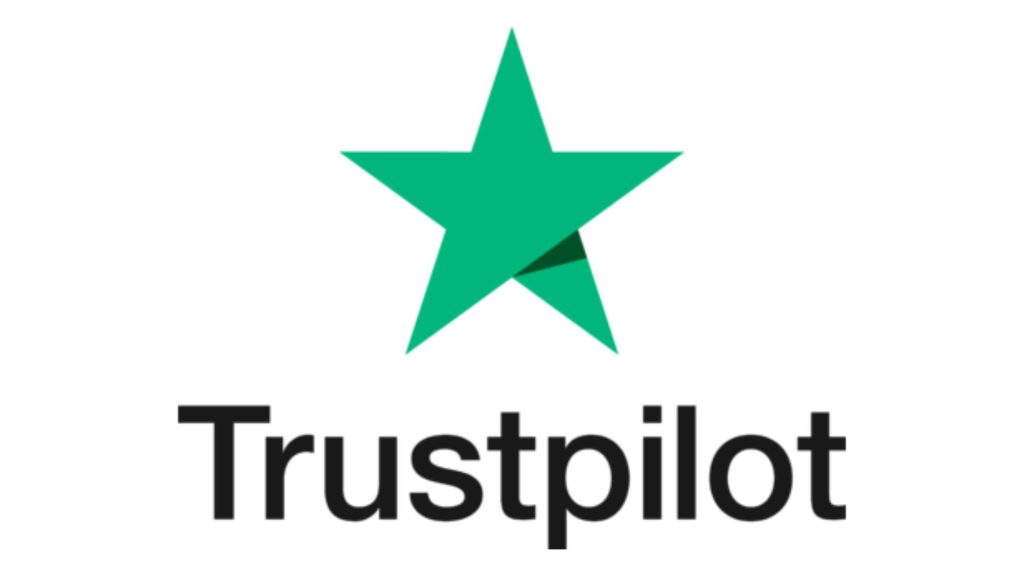 Poor reviews may be getting in the way: 74% of all reviews are 1* star on Trustpilot. Poor reviews are not uncommon for aggregators but Expedia seem to be leading the pack with poor reviews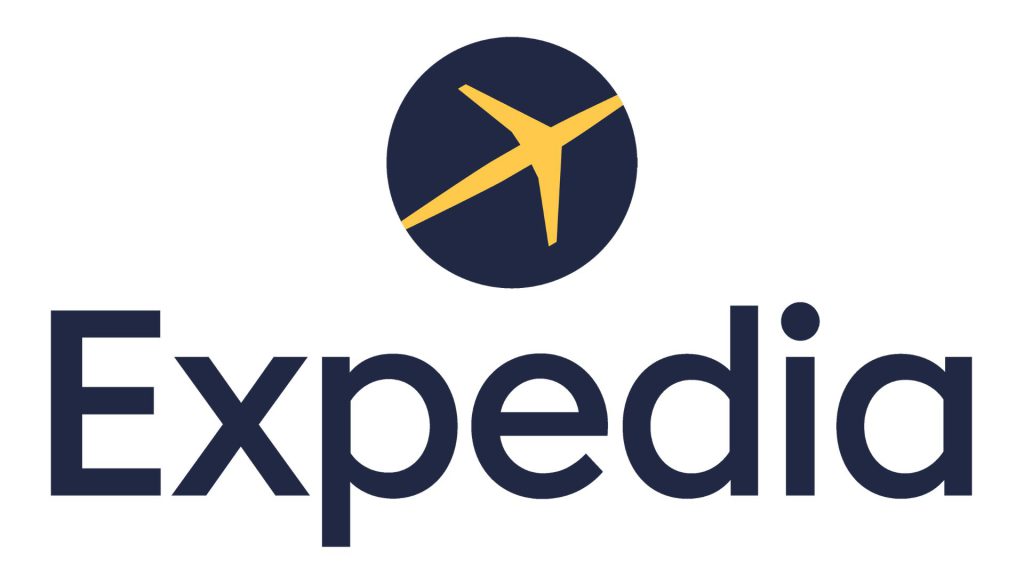 The CTA and brand is only shown during last 2 seconds of the ad, with little focus on their services, and a lack of incentive to respond
Booking.com are spending 55% less than Expedia, yet getting circa 10x more visits
Their TV creatives are both brand strong & responsive: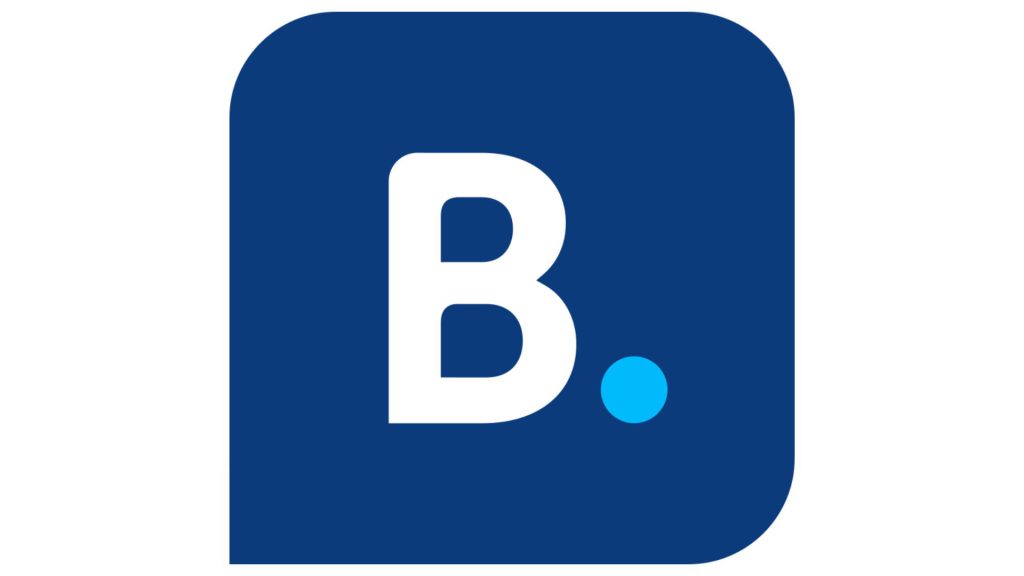 Booking.com mentioned prominently during voice over (VO) for both, and a description of services is offered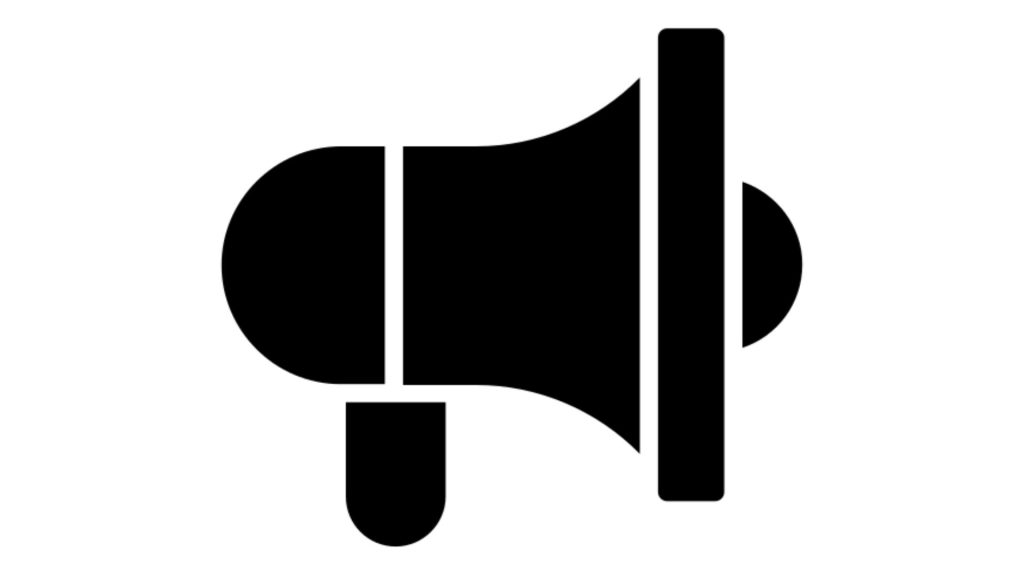 Call to action is prominent throughout both ads and reinforced at the end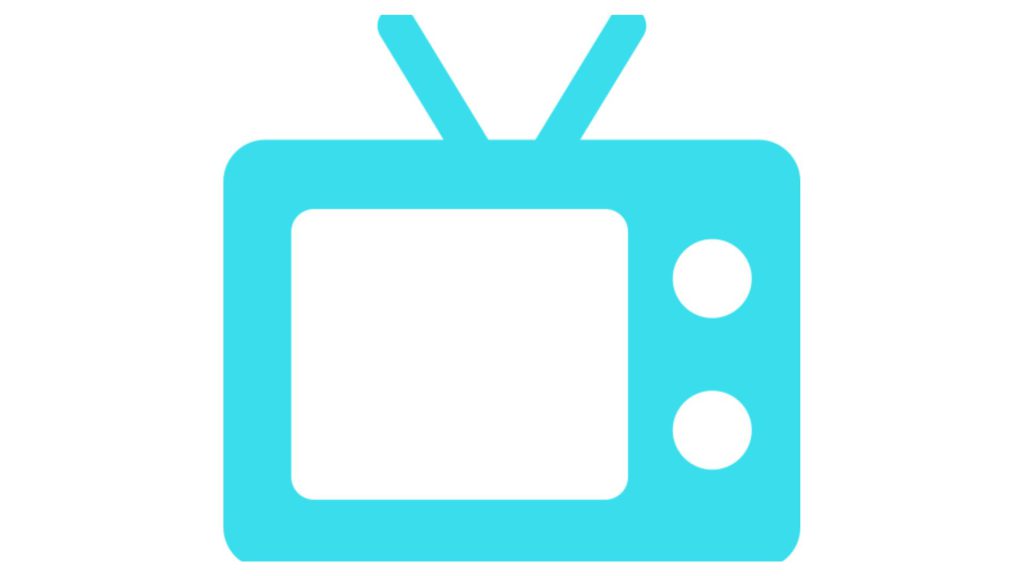 Tangible benefits on screen and in VO – "flexible cancellation" and "get 10% back in travel credits"
Booking.com – 47% of budget is spent on TV, and is ticking the boxes in terms of targeting & audience delivery…
Booking.com's broad level audience is 25-54 ads. TV delivery (equiv TVR conversion) is matching natural delivery despite large spends and availability issues that can arise from that
Target audience impact delivery is mirroring visit share by day, but could probably have pushed Sunday harder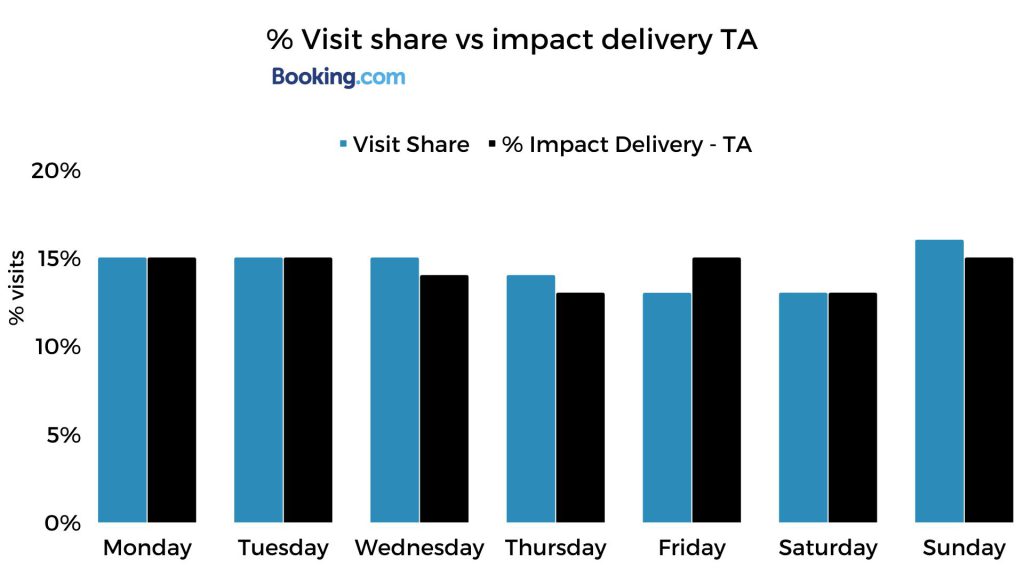 UEFA Euro 2020 sponsorship was a game changer for Booking.com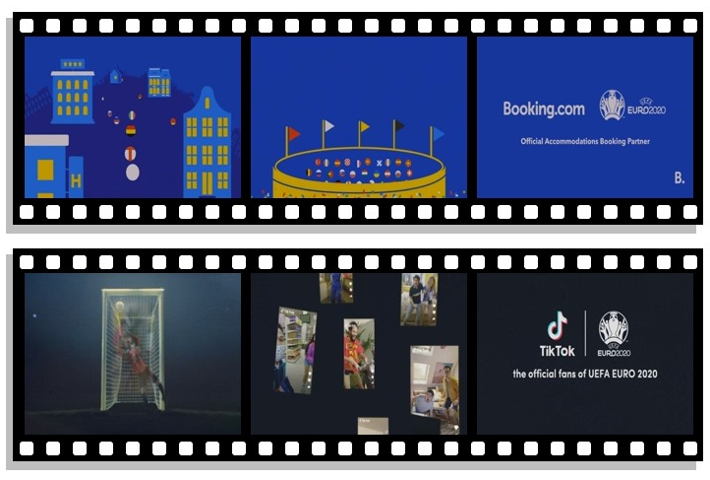 Advertising during UEFA Euro 2020 (postponed to June 2021) drove an increase in visits for the year, which more than doubled from an average of 545k a day to 1,178 during sponsorship period.
Expedia also dabbled in sponsorship across 2021 and 2022, but with a smaller audience during the UEFA Champions league games on BT Sport. Spend was low and no major uplift could be detected in terms of visits.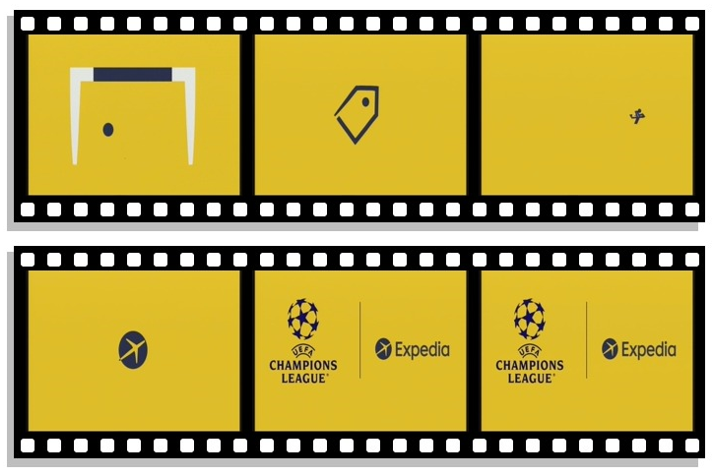 Is radio being underutilised by the travel sector?
Parkdean is a strong test bed for radio analysis, offering:
Months of solus radio activity
Direct control months with only TV
Months of combined TV and Radio
Significant weight of activity (15% of total budget)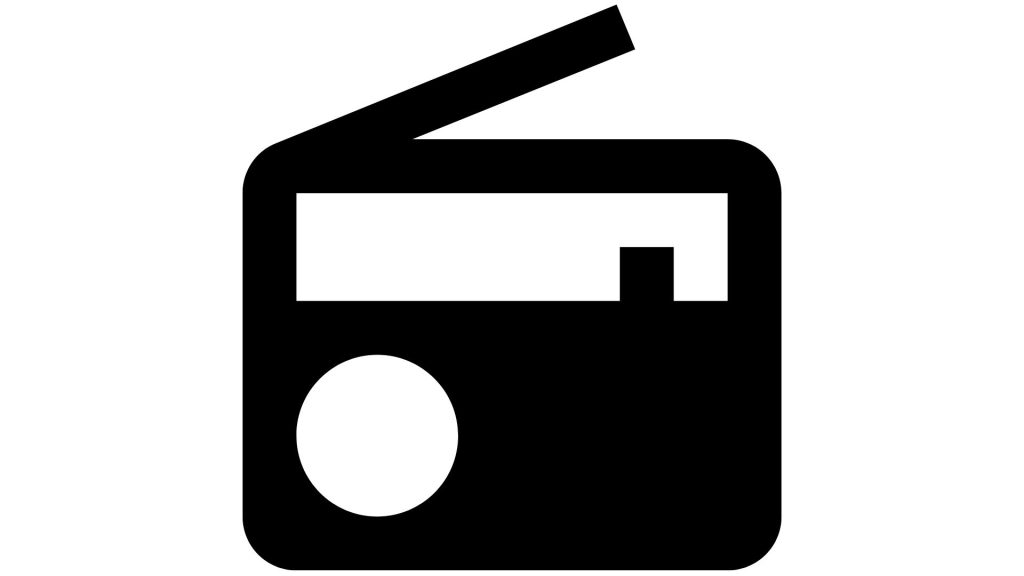 Whilst radio can often be seen as a barrier for travel brands due to missing the visual element – it worked well for Parkdean (holiday home sales):
During comparison period June 22 (TV only) to July 22 (radio only), we can see an increase in visits by +21%
In terms of new users, the peak month for visits is July 22, and that outcome is correlated with further investment in radio
Parkdean saw 255 new search terms in July 22 (when Radio was introduced) in comparison to June 22
The number of visits rose above average when radio and TV were combined in March and July 2021
Final thoughts?
Travel aggregators are a great barometer of overall market strength, and the sector generally seems to be exceeding expectations in terms of resurgence post-covid.
When it comes to booking holidays, many UK consumers do remain cautious, but almost half (49%) of GB adults are already planning to book a summer holiday in 2023, albeit less long-haul and closer to home.
High frequency standout placements such as TV sponsorship can significantly increase visits to site, as seen with Booking.com doubling theirs during the sponsorship of Euro 2020. Whilst TV and digital are key pillars of travel campaigns, radio appears to be an underused medium for the sector, despite being able to offer great value, volume and high levels of flexibility to a campaign.
Additional capabilities in the digital audio space can support traditional radio campaigns through targeted lifestyle and travel podcasts and even voice activated call to actions through smart speakers – and certainly should be seen as an opportunity if you can get the right creative.
There is no doubt that the cost of living crisis is weighing heavy on the minds of UK consumers and this is being further exacerbated by the weakness in the £. This is particularly impactful for US destinations where the strength of the $ has meant increased in-market costs for the UK traveller.
FEATURED READS
All Response Media services
Digital
Make your digital presence profitable. Supercharge your online paid media campaigns using our audience-first approach.

Offline
Be where your audience wants you to be. All Response Media provide full planning, delivery and optimisation to your offline campaigns.

Data & Systems
Our ARMalytics platform provides services tailored to your audience's needs. We provide full performance attribution and transparency.
Get in touch today
Get a second opinion on your advertising investment. Find out how Europe's largest performance marketing agency can combine data science with TV, digital and offline advertising expertise to drive business performance.