With the games kicking-off during the busy Q4 Christmas and Black Friday period (21 November – 18 December), the 2022 World Cup will be a first for many brands competing for consumer attention and engagement during peak.
What should advertisers consider?
During a period in which UK advertisers would usually be planning their festive campaigns – it is set to be double the competition.
With four games per day, and UK start times from 10am through to 7pm, football will be pretty much omnipresent, which will present unique challenges and opportunities for marketers.
The coverage is split between ITV and BBC, with ITV exclusively broadcasting 31 matches and both channels broadcasting the final. Kick-off times, England's progression and cross-over with alternative programmes such as The Great British Bakeoff and I'm a Celebrity will need to be considered when planning for this busy period.
Are there any opportunities to extend reach?
The games will be taking place at a time in which people are thinking about what to buy for Christmas, plus viewers will likely be watching live, with groups of friends and family.
Matt Hill, director of research and planning at Thinkbox TV, highlights a potential for targeting groups who are also deciding on 'big ticket' items during the festive season (Mediatel).
Essentially, this could mean reaching a mass live audience who are in the right mindset to purchase. For this reason, Hill recommends focusing on cost-effectiveness rather than efficiency, as "prices and demand will be high, but audience supply will also be high, meaning advertisers will be able to reach higher levels of targets at lower cost levels".

If the Euros 2020 is anything to go by, audiences will be younger, and will feature a high proportion of upmarket males.
TV Reach
"The coverage on ITV will reach a mass audience and could be a good way for brands with the right audience fit to achieve incremental reach and awareness, attracting light TV viewers and also a younger audience to the channel. Across 2021, ITV1's 1634 adult impacts were down by -16% YoY, however, across the Euros period, this shot up to +35% YoY."
Helen Gray
Business Director, All Response Media
Leeds TV Advertising Agency
From a response point of view, although advertising activity during this period may drive a good volume response, it is likely to be at a much higher 'cost per', with ITV prices in November at their highest all year. With Adults up +40% on the year average, depending on a brands KPIs, it may not perform to DRTV metrics.
TV advertising opportunity

"With the huge uplift in live TV viewing expected, it could be a good time to reach younger audiences to fully utilise the immediate mass reach the World Cup programming offers – especially within lower capital cost breaks in the build up to matches. These spots are where audiences are more prone to engage with the advertising, unlike the breaks immediately before, during & after the match which will have the highest cost, and also the least advertising engagement."
Mathew Maxfield
Business Director, All Response Media
Media Planning Agency Leeds
Although football is the most loved sport in the world, there is still a significant percentage of the population who aren't besotted with it. In fact, latest TGI data shows that there are over 4million people who say ITV1 is their favourite channel, but they don't like or watch football.
These viewers will be consuming TV elsewhere, posing a great opportunity to reach new audiences across the Sky & C4 portfolio.
Do opportunities extend beyond TV?
ITV are expecting the viewing figures to be higher for the World Cup than the previous Euro 2020 competition, with an increase of shared friends and family viewing in the home, rather than at the pub and outdoor events. For advertisers, what this really means is more BARB measured viewing. This also means social media is very likely to play a significant role in connecting viewers across the UK and internationally.
Twitter has historically been a place for fans to gather and keep up with the latest match updates by discussing games in real-time. This could see social media as providing prime advertising opportunities during World Cup matches this year.

Whilst ITV are selling packages and inventory across ITV hub (soon to be ITVX), they will also sell across Twitter, with 6 second pre rolls around short form content – making the events accessible to digital clients.
FEATURED READS
What could digital advertisers be doing?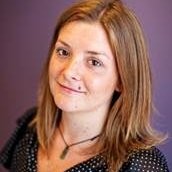 "August is traditionally a cheaper month for TV prices – the demand for advertising is relatively lower before revenues spike in September and during Autumn, on the run up to Christmas. This is a good month to test stations that are priced in line with TV seasonality or as a discount on station average price, for example ITV1.​"
Lucy Oxley
Director, All Response Media
Media Performance Agency​ Leeds
With higher TV viewers, we expect to have a knock-on effect on digital media traffic, especially on social channels. Whether you aim to take advantage of the increased traffic and the football buzz or not – you need to plan ahead and reallocate budgets accordingly.
"Even in a non-world cup year, this is such a congested period for advertising. To get any traction your ads will need to create cut-through."
Over the jubilee period, many companies jumped on the rather uninspiring 'jubilee sale, jubilee promotion' bandwagon that the message just got lost. If advertisers are looking to be contextually relevant, you need to speak to your audience in a way that evokes an impulse to engage.
With fans expected to turn to the 'Twitter sphere' for football news and to get involved in the debate, now is a good time to give your business Twitter profile some love and grow your following.
We recommend running organic and paid strategies in tandem for maximum results and success. So, whilst there is plenty you can do to grow your following organically, consider how a paid strategy can elevate response to the next level.
Preparing your Twitter for the World Cup period:
Twitter is a fantastic platform for awareness and consideration as there is less competition (than Google/Meta), and therefore lower CPCs and CPMs. Promoted tweets only incur a cost when a user 'engages'.
Here are 6 things you can do right now to get your Twitter 'World Cup-ready':
Ensure your tweets are promoted tweets
Reflect the personality of your business
Keep text simplistic but conversational, and don't be afraid to include carefully selected emojis
Use Twitter cards to increase engagement in your tweets
Use in-platform and 1st party audiences to fuel your paid targeting
Choose the appropriate bidding strategy (auto/max/target) for your objectives.
Do you plan on advertising on any channels during the World Cup?
Learn about the 5 things we are advising brands to do to cut though the noise generated by the event, Black Friday/Cyber Monday and Christmas time periods.
Get a second opinion on your advertising investment. Find out how Europe's largest performance marketing agency can combine data science with TV, digital and offline advertising expertise to drive business performance.
Who do we work with?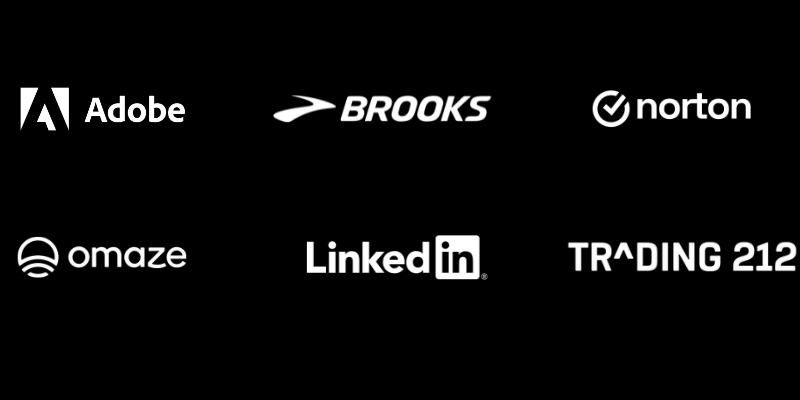 See how one of the UK's largest independent media agencies has consistently been building businesses and brands for over 25 years
FEATURED READS
ALL RESPONSE MEDIA SERVICES